Zerona Body Slimming Laser: Can It Improve Your Trouble Spots?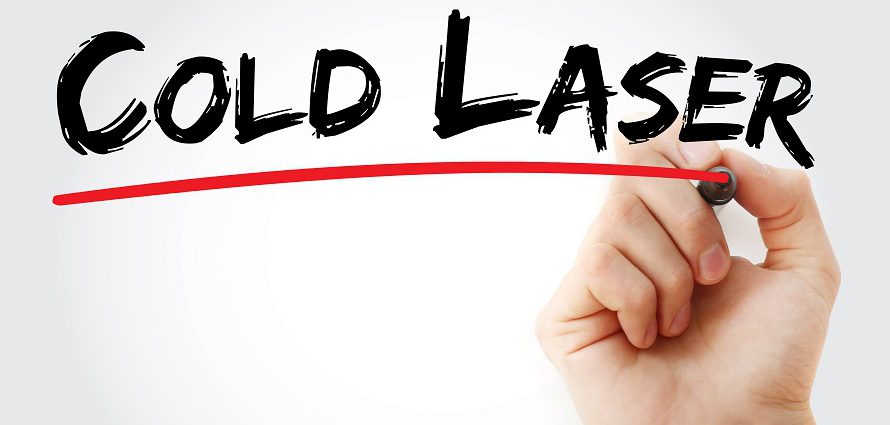 Reviewed by Mitchell Chasin, MD

Want to lose inches from your trouble spots without surgery? Who doesn't? And now it seems you can with Zerona, a new non-invasive body contouring procedure that uses low-level laser energy to zap fat cells from the outside, letting your body's natural cleansing process whisk them away over time.
What Is Zerona?
Zerona is a laser treatment recently approved by the Food and Drug Administration (FDA) for fat reduction in the waist, arms, hips and thighs.
Zerona has been used off label for body contouring by U.S. physicians since 2009, when it was FDA-approved for pain reduction in the 24 hours after breast augmentation and to help with post-liposuction pain. Zerona is manufactured by Erchonia Corporation.
The Zerona laser emits low-level laser energy that stimulates the fat cell, liquefying the fat within. This liquid fat moves from inside the cell to outside, where it loiters in the interstitial space (or tissue space) until your lymphatic system clears it.
Results are typically seen after about six treatments lasting 40 minutes each over a span of two weeks.
Inches disappear from the waist, hips and thighs — the prime trouble spots where Zerona reportedly works best. It can also be used on other body parts with localized fat deposits that are resistant to diet and exercise. The technique works well for subcutaneous fat just below the skin.
Preparing for Zerona Body-Slimming Laser Treatment
If you opt for the Zerona treatment, your plastic surgeon will talk to you about the importance of committing to the protocol during the two weeks of treatment. This includes staying well hydrated by drinking eight to 10 glasses of water a day, following a healthy diet, exercising (walking at least 30 minutes a day) and not drinking alcohol or caffeine. Both caffeine and alcohol interfere with the fat removal process.
The Zerona Procedure
A Zerona package includes six treatments, with a treatment every other day. Each session takes 40 minutes. Do not wait more than 72 hours between treatments or the fat on its way out may take up residence again.
During the treatment session, you lie in a dark room. The laser is positioned over the body area to be treated. The laser light is pointed to the front of your body for 20 minutes and then to the back of your body for another 20 minutes.
You won't feel heat, but there may be a mild sensation of warmth on your skin during the procedure. No anesthesia is needed, so you can resume normal activities immediately following each treatment session. You should not experience any swelling or other discomfort.
Zerona Results
In a study comparing Zerona to placebo, those individuals treated with the Zerona body-slimming laser lost 3.65 inches from their waist, hips and thighs in as little as two weeks. The placebo group lost a mere half-inch. These results were likely all due to Zerona, as study participants were not placed on special diets or exercise regimens, nor did they receive any adjunctive treatments for weight loss or toning.
So how might 3.65 inches translate to dress or pant sizes? One magazine writer who underwent the procedure and gave her first-person account says she went from a size 8 to a 6, and the before-and-after photos show a much firmer body shape.
Zerona Alternatives
Other available non-invasive body contouring methods include CoolSculpting (Zeltiq), Thermage and VelaShape. Each comes with its own set of advantages and disadvantages. The best way to determine which, if any, is right for you is to discuss all of your options with a board-certified plastic surgeon or dermatologist who has experience with the various techniques and technologies. Explain what type of results you are looking for and what you are willing to accept in terms of downtime. Your doctor will then examine the area(s) you wish to treat and make a suggestion based on your needs and wants and his or her medical opinion. Begin that process now.
Zerona Risks
Overall, no risks have been found in healthy users, according to the manufacturer. That said, dissatisfaction with the cosmetic results achieved with Zerona may occur. Liposuction removes the fat cells from the body, but Zerona only releases them, which is why weight gain can reverse the effects of Zerona treatment.
Zerona Cost
The fees vary depending on where you live and other factors, but the package will likely be about $2,000 to $3,000. Insurance does not cover the cost of Zerona, but patient financing plans may be available.
Zerona and You: Parting Thoughts
Tabloids are always touting one body contouring technique or another as the be-all-end-all for getting your body back in shape post-pregnancy or getting it ready for bikini season. The latest isn't always the greatest, and just because it may have worked for a celebrity or reality TV star doesn't mean it will work for you. Keep this in mind during your initial consultation about Zerona or any other body contouring methods.
Suggested Reading:
About the Reviewer of This Article
Mitchell Chasin, MD, is the medical director of Reflections, center for skin and body, in Bridgewater, NJ, and Livingston, NJ. He received a Bachelor of Arts degree in biology and psychology from the University of Rochester in Rochester, NY, in 1981, where he graduated Magna Cum Laude and was elected to the Phi Beta Kappa Honor Society. He earned his Medical Degree from the State University of New York Upstate Medical Center in Syracuse, NY. Dr. Chasin completed both his internship and residency at Overlook Hospital, a major teaching affiliate of Columbia University College of Physicians and Surgeons located in Summit, NJ. Dr. Chasin is a diplomate of the American Board of Laser Surgery, a fellow of the American Society for Laser Medicine and Surgery, and a member of the International Society of Cosmetic and Laser Surgeons, the American Academy of Cosmetic Family Medicine, the American Society of Cosmetic Dermatology and Aesthetic Surgery, the American Academy of Cosmetic Surgery, the American Society of Liposuction Surgery, the American Academy of Aesthetic Medicine, and the International Association for Physicians in Aesthetic Medicine. For more information on Dr. Chasin or his practices, visit http://www.reflectionscenter.com.