Bicep and Tricep Implants: Armed and Fabulous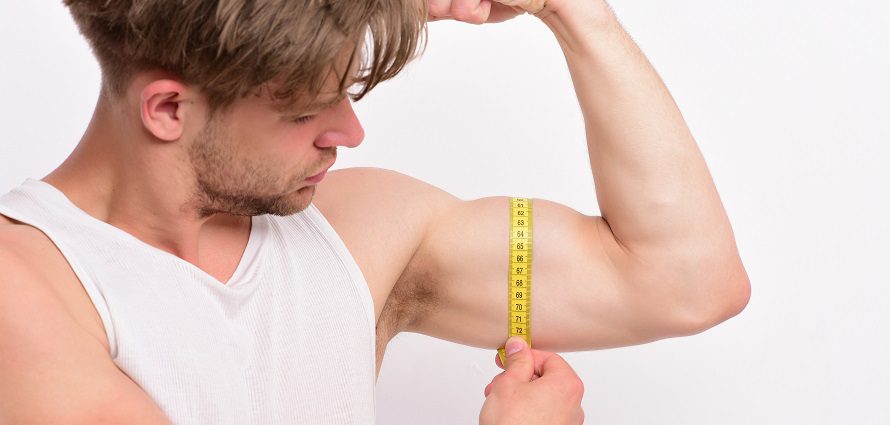 Reviewed by Adrien Aiache, MD
No matter how many bicep curls or tricep dips you do, your arms still may not adequately reflect your efforts. Fortunately, working out at the gym is no longer the only way to tone your arms. Tricep and bicep implants can do what these exercises can't, providing muscular definition and increased mass in your upper arms.
These soft silicone muscle implants come in various shapes and sizes and can be matched to fit your anatomy. Many people decide to have bicep and tricep implants placed at the same time, but this is not a requirement.
Both men and women may be candidates for tricep and bicep implants. Men may opt for this form of male plastic surgery because their workouts are not having the desired effects on their bicep and tricep muscles. Women may choose the procedure to achieve more sculpted upper arm muscles, like those of First Lady Michelle Obama.
Preparing for Bicep and Tricep Augmentation Surgery
The first step is a consultation with a board-certified plastic surgeon. He or she will conduct a thorough physical examination to make sure you are a candidate for these procedures. Your bicep and/or tricep implant surgery consultation is also the appropriate time for you to discuss your expectations. In addition, the importance of quitting smoking may be discussed during this visit, as smoking can impede the healing process. Your surgeon should also discuss medications and supplements that can interfere with the surgery and give you some important written instructions on what you can and cannot eat or drink in the days leading up to your surgery.
Bicep and Tricep Implants: The Surgery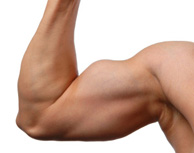 The full tricep or bicep augmentation surgery takes approximately 80 minutes to perform. The procedure is performed using general anesthesia or local anesthesia with twilight sedation, which leaves you awake but not fully aware.
To place bicep or tricep implants, your surgeon will make an incision in your upper arm or armpit. The goal is to place these incisions so that the resultant scars will be as inconspicuous as possible. Your surgeon is then able to craft a "pocket" in which to insert the body implant. Once placed, the implant is secured under your bicep or tricep muscles.
Your surgeon will then place a dressing over the surgical site.
Risks of Tricep and Bicep Implant Surgery
There are risks inherent in all surgeries, and bicep and tricep augmentation is no exception. Risks of tricep and bicep implant surgery include:
Asymmetry
Muscle or nerve damage (usually temporary)
Numbness
Implant shifting
Infection
Bleeding
Anesthesia risks
Blood clots in the lung
Stroke
Death
Your risks can be significantly reduced by selecting an experienced, board-certified plastic surgeon to perform your procedure. Start your search now.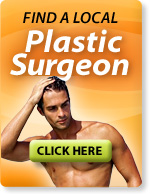 Bicep and Tricep Augmentation: Your Road to Recovery
You will likely feel some moderate pain for the first two days after your tricep and bicep implant surgery. Your surgeon can prescribe pain medications or recommend over-the-counter painkillers. You must keep the surgical sites covered for at least two weeks. Typically, you can resume all normal activity within four weeks.
The good news is that your results are instantaneous.
Bicep and Tricep Implant Surgery Cost
The cost of tricep and bicep implant surgery includes the surgeon's fee, anesthesia fee, operating room fee and implant fees. The American Society of Plastic Surgeons does not track the cost of these procedures. However, the average cost of bicep and tricep implant surgery is between $5,000 and $9,000.
If both bicep and tricep implants are placed, the plastic surgery will be costlier than if only one type of arm muscle implant is used. Costs tend to be higher in urban areas because overhead is higher and because surgeons are in greater demand in more densely populated locations. If the cost is prohibitive, ask your surgeon about financing or payment plans. Insurance does not cover the cost of procedures that are deemed solely cosmetic.
Suggested Reading:
About the Reviewer of This Article
Adrien Aiache, MD, is a board-certified plastic surgeon who practices in Beverly Hills, California. He is certified by the American Board of Plastic Surgery and is a member of the American Society for Aesthetic Plastic Surgery and the American College of Surgeons. Dr. Aiache is a pioneer in the development of calf and other body implant surgery. He is a founding member and Director of the Aesthetic Surgery Education and Research Foundation. Dr. Aiache has also taught courses and presented lectures for audiences in the medical community, including the American Society for Aesthetic Plastic Surgery, on topics such as breast and abdomen surgery, fat transplantation and calf implants.