Evolence Injections – Benefits, Cost & Side Effects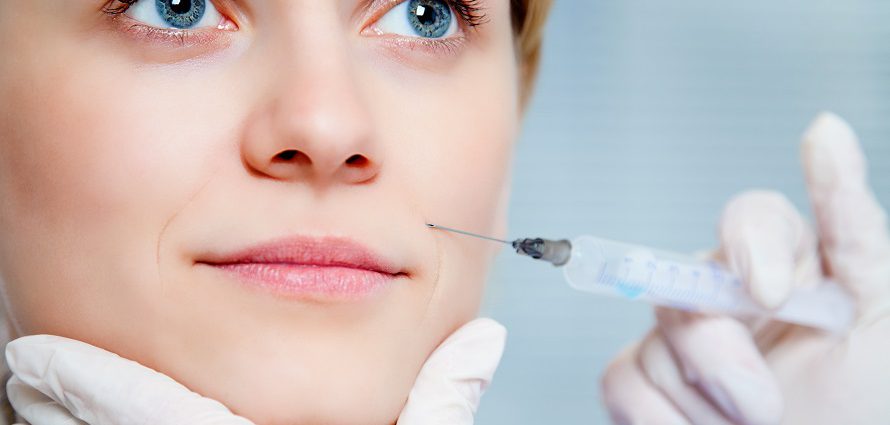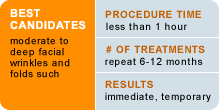 A collagen-based filler, Evolence got a nod from the FDA in June 2008 for the correction of moderate to deep facial wrinkles and folds such as nasolabial folds (those lines that extend from your nose to the corners of your mouth). In November 2009, manufacturer Johnson & Johnson stopped selling Evolence largely because it never caught on the way other fillers have. While new to the United States, Evolence has been available in Canada, Europe and Israel for several years.
What is Evolence?
Derived from pig (porcine) collagen, Evolence is a filler that adds volume and structure to depleted facial areas. Evolence is a yellowish, opaque gel that is injected into the inner layers of facial skin (mid-to deep-dermis) to correct moderate to deep facial wrinkles and nasolabial folds.
How Does Evolence Work?
The porcine collagen is crosslinked using Glymatrix technology. Crosslinking is the chemical process of combining two different elements to create a new matrix or structure. In this case, porcine collagen is crosslinked with sugar to provide strength and long-lasting characteristics of the Evolence filler.The new matrix binds with the body's own natural collagen supply.
Collagen composes up to 80 percent of the skin. Its role is to maintain the skin's integrity, but collagen breaks down with advancing age. The breakdown of collagen during the aging process can lead to wrinkles, lines and folds.
Results with Evolence are immediate and last for approximately six months. Additional data for 12-month duration approval is being filed with the FDA.
Evolence Side Effects
Side effects with Evolence may include injection-site reactions such as mild swelling, redness, and pain. Typically these go away from within hours to a few days. Other rare side effects with Evolence include the development of small areas of firmness under the skin at the treated sites. These lumps or bumps may be noticed when the areas are pressed upon.
No skin test is required with Evolence, because porcine collagen is genetically similar to human collagen. You should not choose Evolence if you are hypersensitive to any collagen products or porcine products, or if you have a history of severe allergies. Do not apply makeup immediately after treatment, and keep the treated area clean. Your doctor should give you instructions on when it is OK to wear makeup.
Cost of Evolence
Evolence costs about $500 or more per syringe. Depending on the extent of your wrinkle, sometimes more than one syringe is needed.
If the cost is more than you can pay all at once, ask your doctor about payment plan options.
About the Reviewer of This Article
Mitchel P. Goldman, MD, is the founder and medical director of Goldman Butterwick Fitzpatrick Groff & Fabi: Cosmetic Laser Dermatology in San Diego. There, he directs the fellowship program accredited by the American Society for Dermatologic Surgery. He also is a Volunteer Clinical Professor in Medicine/Dermatology at the University of California, San Diego. Dr. Goldman is the 2013-14 President of the American Society for Dermatologic Surgery. He is founder and past president of the American College of Phlebology and past president of the San Diego Dermatological Society and the Sonoran Dermatology Society.