Breast Implant Removal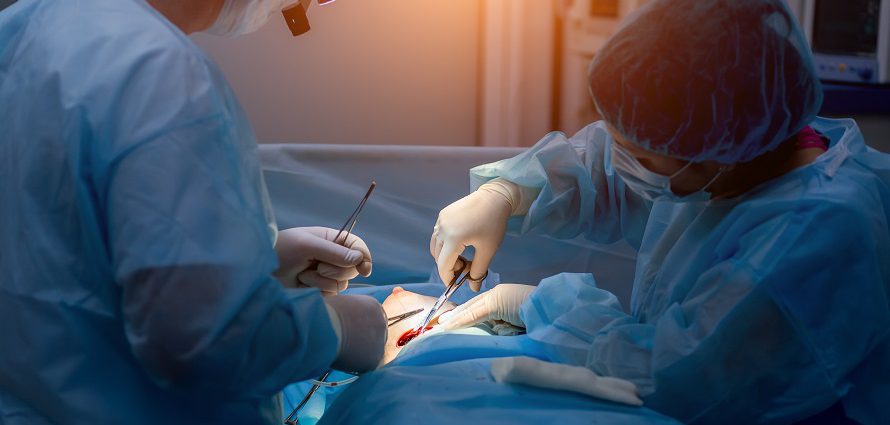 Reviewed by Walter Erhardt, MD
When you first decided on breast augmentation surgery with implants, it likely never occurred to you that you would want — or even need — to have your breast implants removed down the road. Still, as many as 40,000 women do undergo breast implant removal surgery each year.
Their reasons for breast implant removal vary. Revision breast augmentation due to cosmetic dissatisfaction is common. The same procedure is often used to address complications such as capsular contracture. Other reasons for breast implant removal may include anaplastic large cell lymphoma (ALCL), implant shifting, wrinkling, rupture, deflation or asymmetry. Some women may react adversely to the implant and develop an infection or bleed as a result. A breast cancer diagnosis can also necessitate breast implant removal, as can the presence of calcium deposits in the breasts.
Breast Implant Removal: What Should You Expect?
Breast implant removal may or may not involve replacing the implants. Many women opt for breast implant removal with replacement because they wish they'd gone bigger. If the implants are not replaced, this surgery is often paired with a breast lift because the breasts will likely sag and droop after implant removal. These are factors you should discuss with your breast surgeon in advance of your breast implant removal. Start your search for a local surgeon here.
Breast implant removal surgery usually takes under an hour to perform, typically using general anesthesia or intravenous sedation. Your surgeon will start by removing scar tissue (the capsule) that surrounds the implant. Next, he or she will remove the implant. If you chose saline breast implants, your surgeon may deflate them before removal. Breast implants are usually removed through the same incisions that were used for your breast augmentation surgery.
In some cases, the capsule may also be removed. This procedure is called a capsulectomy. It may be performed if:
The implant is not being replaced
A new implant is to be placed in a new position
The new implant is larger
The new implant is a different type or texture
If you are not replacing the breast implants, the pocket where your original implants sat will seal with time. This will occur more quickly if you wear a breast support or compression garment, which also helps reduce the chances that the pocket will fill with fluid.
Risks and Complications of Breast Implant Removal
All surgeries have risks, including breast implant removal. Risks include:
Breast sagging
Loose skin
Infection
Scarring
Loss of sensation in the nipples
Anesthesia complications
Emotional and psychological issues. (These may be related to breast size reduction or perhaps the reason for the implant removal, namely a breast cancer diagnosis.)
Breast Implant Removal Recovery
Recovery varies based on the reasons for your breast implant removal as well as whether or not you opted for new implants. Follow your doctor's instructions carefully to avoid any complications after your surgery. He or she will provide you with important information on what you can and can't do after surgery, a schedule of follow-up visits, and instructions on how to care for incisions. For more extensive recovery information, visit our article on breast augmentation recovery.
Breast sagging (ptosis) may occur after implant removal if the tissues that were stretched by the implants don't tighten up following removal. If this occurs, you may want to see a plastic surgeon regarding a breast lift.
Breast Implant Removal Cost
Breast implant removal costs anywhere from $1,000 to $4,000. Insurance may cover the cost of breast implant removal if it is done for a medical reason such an infection, leakage or cancer. Most insurance companies will not cover the cost of new implants following removal. If the cost is prohibitive, discuss financing options with your surgeon.