Water-Assisted & Ultrasound Liposuction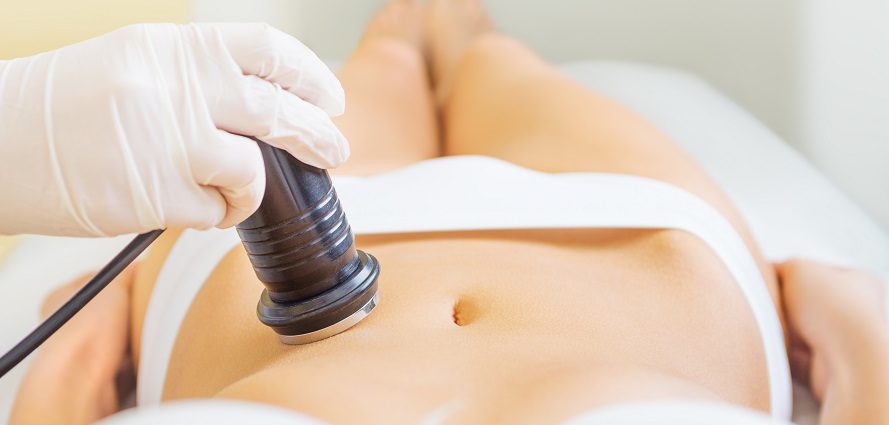 Reviewed by Theodore Diktaban, MD & Peter Fodor, MD, FACS
Water-assisted liposuction promises to wash away unwanted fat with less trauma and bruising than other liposuction techniques.
There's more: According to advocates, the gentler removal technique used with this form of liposuction makes it possible to save the removed fat and use it to plump up other areas of your body that have lost volume, such as your aging hands, breasts and face. This may be a big selling point if you are interested in fat-based cosmetic procedures such as fat transfer to the breast and stem cell facelift.
What is Water-Assisted Liposuction?
As the name suggests, water-assisted liposuction with the Body-Jet system uses water to help loosen fat cells from connective tissue and then gently removes them. Your surgeon uses a thin hollow tube, or cannula, to dislodge the fat and suction it out.
In traditional liposuction, the cannula is passed through the tissue to the site where the fat is to be removed, and the fat is then destroyed or broken down before being suctioned out. With the water-assisted liposuction technique, the removed fat cells may be "harvested" and transferred to restore fullness to other areas of the body where extra fat is considered desirable. This is possible because the fat cells are not destroyed, as they are with other liposuction techniques.
While advocates cite this as a plus, some critics say the technique of fat transfer is still being perfected. Ask your surgeon what areas might benefit from fat transfer following water-assisted liposuction, and what results you can expect.
The Water-Assisted Liposuction Procedure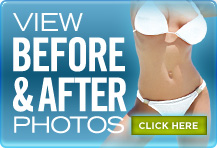 Typically, this procedure is performed on an outpatient basis in a surgery suite. Anesthesia is required for treatment, and may be general, intravenous sedation or local, depending on the body areas to be worked on, your wishes and your physician's input. Pain-relieving lidocaine is also added to the water to help minimize discomfort.
The amount of time required depends partly on the size of the area being treated. Water-assisted liposuction may take one to three hours to perform. This can be much shorter than a traditional liposuction procedure because there is no lengthy infiltration phase with water-assisted liposuction. The infiltration phase is when large volumes of wetting solution (a saline/epinephrine/lidocaine cocktail) are infused into the body.
Recovery time varies, but many people are free of discomfort after just a few days. Your doctor will advise you on when to resume normal activities.
Are You a Candidate for Water-Assisted Liposuction?
If you are less than 25 pounds overweight and have stubborn fat "pockets" that won't budge with diet and exercise, you may be a good candidate for water-assisted liposuction.
The most commonly treated areas are the abdomen, hips, back, thighs and knees. The technique is also used during facial lipo to treat the area beneath the chin. Surgeons often treat multiple areas at once.
Preparation
Your plastic surgeon will offer specific advice about pre-surgery measures, such as dietary considerations and whether to stop taking certain medications.
Ask your doctor which type of anesthesia you will be receiving and whether you will need a driver to get you home after the procedure.
Results
After water-assisted liposuction, you can expect to see an improvement in the contours of the treated area(s). Exactly how long it takes to see these improvements varies.
Ask your board-certified plastic surgeon how long it will be before final results appear. As the healing continues, you may notice more and more improvement in your body's appearance.
Water-Assisted Liposuction Cost
The costs associated with liposuction with water are slightly higher than traditional liposuction costs, according to the manufacturer of the water-assisted liposuction device. That's partly due to extra supplies needed for the technique. The cost depends on the number of areas treated and how much fat is removed. A typical water-assisted liposuction treatment involves three areas and costs between $7,000 and $10,000; fat transfer adds to these costs.
Risks
You should be aware of the general risks associated with liposuction of any type, which can include temporary swelling and bruising at the site or sites worked on.
The area may feel numb, but this effect is temporary. Other risks may include asymmetry, seroma (fluid accumulation) and hematoma (collection of blood outside the blood vessels that may clot). The discussion of potential risks and/or concerns you may have about the procedures should occur during your initial treatment consultation.
Ultrasound Liposuction
You've learned to eat right and exercise every day, and now your weight is nearly at your goal. Your Pilates routine seems to be toning your core muscles, but you still have those flabby areas that stay stubbornly unchanged. It's often the dreaded "muffin top" that makes women look flabulous instead of fabulous in skinny jeans. For guys, it may be love handles or male breasts that create a less-than-slender appearance.
For these problem areas, and other pockets of unwanted fat, ultrasound-assisted liposuction may help. Many ultrasound-assisted liposuction systems are available, including UltraSculpt and VASER liposelection.
What Is Ultrasound-Assisted Liposuction?
As the name implies, ultrasound-assisted liposuction uses ultrasonic energy, or sound waves, to break down fat cells before they are removed via liposuction.
During traditional liposuction, a hollow metal tube (cannula) is passed through the tissue to the site where fat will be removed. The fat is then suctioned out with the help of a vacuum device.
When ultrasound therapy is incorporated into the treatment, the area to be treated is first infused with fluid. Next, a small probe is inserted through incisions in the skin. The probe emits ultrasound energy to break down the fat, emulsifying it into a more liquid state prior to its removal.
Following the use of ultrasound, the fat cells are quickly removed. This method causes less trauma to the surrounding tissues than is caused by the traditional method.
Ultrasound-assisted liposuction can be performed using local or general anesthesia. It also can be performed with an epidural, in which anesthesia is injected into the epidural space of the spine.
Deciding on the right form of anesthesia depends on a number of factors, including the area to be treated and the physician's recommendation and preference.
The length of time required to complete the procedure depends on how much fat is being removed.
Probes used in ultrasound-assisted liposuction vary in diameter. The diameter of the most recently developed probes, known as third-generation probes, is typically smaller than previous devices, requiring smaller incisions. Theoretically, this should yield less trauma and faster healing times than surgery performed with older probes.
Are You a Candidate?
Whether you are a candidate for ultrasound-assisted liposuction depends partly on the location of the fat pockets you want to eliminate.
Fat on the hip, back and central body regions, including excess breast tissue on men (known as gynecomastia), typically responds well to ultrasound-assisted liposuction. Using the ultrasound technique during facial liposuction or when removing fat from the knees and inner thighs is not generally recommended. Experts believe that traditional liposuction is probably still best for those procedures because ultrasound energy may damage the anatomic structures in these areas.
Preparation
Ask your plastic surgeon for specific advice about what to do before your procedure, such as stopping certain medications. For instance, aspirin or other nonsteroidal anti-inflammatory drugs may increase bleeding risks.
Most liposuction procedures are performed on an outpatient basis. You may need a friend or family member to drive you home after the surgery.
Results
You can expect liposuction assisted by ultrasound to improve contours of the area being treated. Ask your physician how long before you can expect the final results. As the healing process goes on, you may notice the area continues to improve.
Ultrasound Liposuction Cost
Adding ultrasound to the liposuction procedure typically increases the cost. For instance, the physician fee for traditional liposuction is around $2,800, while the physician fee for ultrasound liposuction runs more than $3,090 for one area of the body. These cost estimates solely reflect your physician's fees and don't include fees for anesthesia, medical tests and other related costs. Request a complete estimate through your physician's office before you book your procedure. If the cost is prohibitive, ask your surgeon about financing plans.
Risks
Risks of liposuction using ultrasound are similar to those associated with traditional liposuction. After the procedure, temporary swelling and bruising at the site are common, as is some discomfort. The treated areas may feel numb, but this is usually temporary.
Your physician may ask you to wear a compression garment or girdle to lessen any swelling and bleeding for two to six weeks after the procedure.
Choose a Board-Certified Plastic Surgeon
Remember, liposuction is surgery. If you decide to have water-assisted liposuction or ultrasound-assisted liposuction, choose a board-certified plastic surgeon with the requisite experience, as it is somewhat different than traditional liposuction.
Consult with two or three physicians, and ask questions to better help you select the right surgeon. Such questions may include:
How long have you been using water-assisted liposuction/ultrasound-assisted liposuction?
What is your rate of complications?
Can I view before-and-after liposuction pictures of people who have had the same procedure?
About the Reviewer
Theodore Diktaban, MD, has specialized in plastic surgery since 1978. He is in private practice at Sadick Dermatology, with offices in New York City and Great Neck, NY. Dr. Diktaban is dually certified by the American Board of Plastic Surgery and the American Board of Otolaryngology. He received his medical degree from New York Medical College and completed his residency training at Lenox Hill Hospital and Mount Sinai Hospital in New York City. Dr. Diktaban completed a fellowship in microsurgery at the University of Louisville.