Juvederm Injections – Benefits, Cost & Side Effects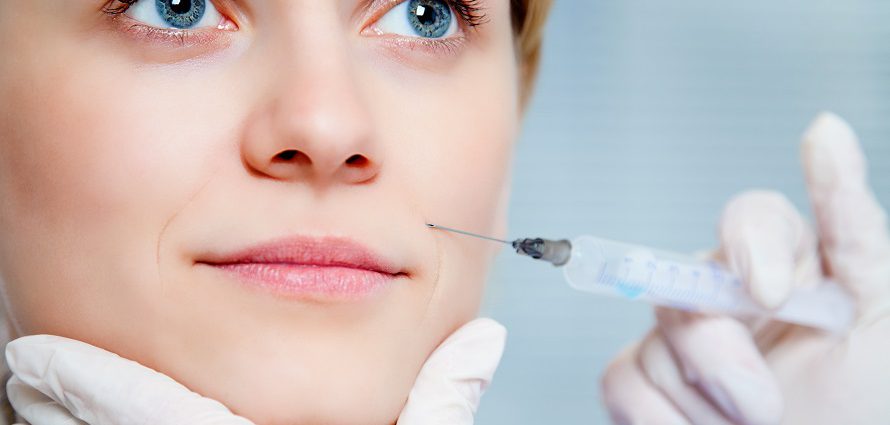 Reviewed by Scott R. Miller, MD, FACS

Juvederm dermal filler was FDA-approved in June 2006 for the treatment of moderate to severe facial wrinkles and folds such as nasolabial folds (those lines that extend from your nose to the corners of your mouth).
What is Juvederm?
Juvederm is an injectable filler that includes hyaluronic acid, a natural complex sugar that bolsters skin elasticity, providing a smooth and supple appearance. It is biocompatible, supplementing the body's natural hyaluronic acid, which age has depleted.
Juvederm is the umbrella name for this family of products. Juvederm Ultra is the "regular" filler while Juvederm Ultra Plus is used to treat deeper facial folds; the effects of the latter may last longer. Newly developed Juvederm Voluma helps to restore volume to the cheeks and chin. Treatment areas include the deep nasogenian grooves (the folds between your cheeks and nose) and nasolabial folds (the so-called "marionette lines" that form between the nose and outer corners of the mouth). Juvederm is also useful for enhancing lip volume (often in combination with lip lifts) and for reshaping cheek contours.
Other available hyaluronic acid-based treatments are Belotero injections, Perlane injections and Restylane injections. Your plastic surgeon can advise you on which of these fillers is best for you.
How Does Juvederm Work?
The transparent Juvederm gel is injected with a syringe into the mid- to deep dermis of your face. The dermis is the subsurface skin layer that contains connective tissue, nerve endings, sweat and oil glands, and blood vessels.
Juvederm improves your appearance by lifting and adding volume to the wrinkles and folds in the treatment area. After six to nine months, the biocompatible compound is naturally absorbed into the body.

One advantage to Juvederm is its pliant gel consistency, which may provide a smoother, more natural-looking appearance than some of its more rigid predecessors. Another advantage is that Juvederm may last longer, maintaining the improved appearance for six to nine months. The benefits may last even longer if you have a follow-up treatment a few weeks after the first treatment.
Juvederm Side Effects
Side effects with Juvederm are rare, but may include redness, tenderness, or pain at the injection site. If these occur, they usually subside within three days. Rarely, discoloration may occur, but this is reversible. Firmness, swelling, bumps and bruises are also rare side effects, and should subside within seven days.
Cost of Juvederm
Juvederm cost typically ranges between $800 and $1,300 per syringe, depending on the formula used and other factors. In some cases a second syringe may be needed for a fully satisfactory outcome. Some practices may offer a reduced rate for the second syringe in these cases.
If the out-of-pocket cost is more than you can pay all at once, ask your doctor about payment plan options.
Juvederm Voluma
Juvederm Voluma is the only hyaluronic-acid based dermal filler approved by the U.S. Food and Drug Administration for volume loss in the cheeks or midface.
Juvederm Voluma is already approved in 65 countries, including Canada, parts of Europe and South America. It is slated to be available in the US as early as Fall 2013.
Juvederm Voluma vs. Other Fillers
Do we really need another filler? Yes, we do, experts say. Other hyaluronic-acid fillers are great for fine lines and wrinkles around the mouth, nose and eyes, but Juvederm Voluma is for larger areas that need more fill.
Fat injections are often used to treat the same areas as Voluma. One of the issues with fat injections, however, is that results are not always predictable. The fat must also be grafted or taken from another part of the body where it is more plentiful. This means it is a two-step procedure. Out-of-the-box injectables such as Juvederm Voluma require just one step.
Results of surveys from studies involving Juvederm Voluma suggest that nearly all participants would recommend treatment to a friend, and most would come back for more themselves. Voluma injections contain lidocaine to reduce the pain associated with the shots. Side effects may include redness, swelling, or bruising after treatment. Voluma is less likely to cause nodules and granulomas (bumps and lumps) and or/migrate than other fillers on the market including Sculptra and Radiesse. There is no downtime, and results are immediate and last up to 18 months. Cost information is not yet avialable.
Juvederm Volbella
Plump, pouty lips are all the rage these days.
Our collective obsession with celebrity lips is fueling this desire and advancements in techniques and technologies is making it easier than ever to emulate your favorite celebrity. In fact, someone gets their lips enhanced every 19 minutes in the U.S. according to the American Society of Plastic Surgeons (ASPS).
For years, we were scared off by images of "trout pout" or "fish face" (i.e. overfilled lips) that made certain celebrities stand out (and not in a good way).
But now a new designer filler for lips – Juvederm Volbella XC – has been green-lit by the U.S. Food and Drug Administration (FDA) and is expected to be available in Fall 2016. (It was first approved in Europe in 2011.) Currently, Allergan's Volbella is distributed in more than 70 countries.
Those in the know suspect that Juvederm Volbella XC will further fuel the popularity of lip enhancement procedures after its U.S. release.
What it Does
Volbella is approved to increase lip fullness and soften the appearance of "smoker's lines" or "bar codes" around the lips in adults over the age of 21. Like other members in the Juvederm family (Juvederm and Juvederm Voluma), Juvederm Volbella XC replenishes the natural stores of hyaluronic acid to boost volume.
In one of the studies leading to the fillers U.S. approval, approximately two-thirds of those treated with Volbella showed improvement in lip fullness and lip lines over the course of one year.
Like sister product Juvederm Voluma XC, Juvederm Volbella XC is made with Vycross technology, a manufacturing process that results in a smoother gel that flows easily and consistently.
What About Side Effects?
Volbella Side effects may include swelling, tenderness, bruising, firmness, lumps/bumps, redness, pain, discoloration and itching at the treatment site. The treatment itself is virtually painless because Volbella contains lidocaine to take the edge off the injection pain.
Volbella Not For You? Consider the Alternatives
Several other fillers are approved for lips and lines around the mouth including Restylane Silk. The best way to determine which of the available alternative fillers is best suited for your needs is to schedule an appointment with a plastic surgeon or dermatologist. Find one here.