Facial Rejuvenation – It's Time for You to Look Younger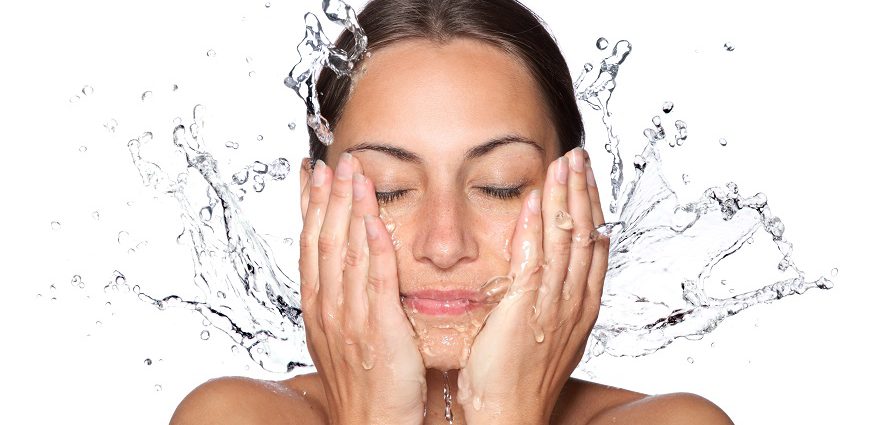 Facial rejuvenation includes varieties of major permanent and long-term plastic surgery, less invasive mid-range surgical procedures, and non-invasive temporary skin treatments. Our facial rejuvenation articles explain conditions and treatments from facial bone loss, to chemical peel, to psoriasis, to new skin treatments like vibraderm.
This Consumer Guide gives you a wealth of information to help you make the best decisions for your condition and take the right steps towards achieving your goals.
What You Need to Know About Facial Rejuvenation
Signs of aging may be more visible on the face than any other area of the body. Facial rejuvenation is a strategy using a variety of treatments to combat a variety of forces at work in an aging face. Here are some of the factors that may accelerate facial aging:
Exposure to sun, wind, excessive heat and cold.
Chemical and biological pollution.
Hormonal changes, depleted collagen production, thinning of the skin due to free radical damage, facial bone changes, and slacked facial ligaments.
Improper daily habits in terms of skincare, diet, exercise, and cigarette smoking.
Medical conditions including skin disorders, acne, and chicken pox, which may produce scarring.
Miscellaneous physiological functions can produce freckling pigmentation spots (lentigos), dry spots (keratoses), broken capillaries, and hyperpigmentation from hormonal changes (which may be induced by pregnancy or birth control medications).
Genetics.
Facial rejuvenation can mean different things to different people. There are non-invasive and minimally invasive treatments and procedures used to improve slight facial imperfections, including stem cell face lift. There are plastic surgery procedures that can dramatically improve the appearance of the face. All of these are forms of facial rejuvenation. The most successful approach may be a combination of procedures and treatments for a comprehensive facial rejuvenation strategy.
Facial Bones Change With Age
A recent ASPS study helped us better understand how aging affects facial bones. New information about shifting bone structure and bone loss has an impact on how plastic surgeons treat patients seeking cosmetic procedures.
Learn why understanding bone changes is so important.
Anti-Aging Skincare
Today, medical skincare programs are available to address the specific needs of aging people. Advances have also been made in the area of exfoliation and moisturizing to maintain skin tone and appearance. There are also nonsurgical facelift treatments available to improve skin texture, elasticity, and pigmentation. Other common treatments include antioxidant therapy, vitamin c, and retin-a.
More effective treatments are becoming available for skin disorders and adult acne. Facial exercise has been used to prepare the skin for certain skin resurfacing treatments. Laser hair removal helps eliminate facial hair that comes with age. Micropigmentation has arrived on the consumer market to assist with hyperpigmentation (skin discoloration spots), thinned lips, and fine hair follicles. Menopause is better understood, making it easier for both patient and doctor to combat aging appearances associated with menopause. Vitamin supplements and natural healing have become popular as well.
Skin Resurfacing Treatments
Microdermabrasion, vibraderm, chemical peel, and laser skin resurfacing improve skin texture, the appearance of fine lines, hyperpigmentation, freckling, dry spots, and pore size. Some skin resurfacing procedures offer supplementary benefits such as reducing the appearance of broken capillaries and improving collagen production. Laser scar removal can assist with aging scars.
Facial Fillers and Injectables
Facial fillers such as Restylane,Sculptra, fat transfers, collagen, Radiesse and Laviv injections work to fill in furrows, wrinkles, and folds in many of the lower facial areas. Some of these fillers increase volume in hollowed or sunken facial areas. Botox and Dysport release the contraction of the muscle in order to reduce muscle-causing wrinkles in the upper facial area. Some facial injectables and fillers may provide additional anti-aging benefits as well. You can begin with this injectable fillers overview.
Plastic Surgery Procedures
Mini and micro procedures such as a feather or thread lift or other facelift variations may improve the appearance of a specific facial feature for five or more years. A facelift can dramatically improve the appearance of certain facial areas for ten to 15 years. The brow lift can reduce severe wrinkles in the forehead and brow area. Blepharoplasty can remarkably improve excess fat above the eyes and certain wrinkles in the eye area. If you are interested in a facelift, it is important to discuss the facelift cost with your surgeon so you have a better understanding of the associated fees of the procedure. It is also important to ask him or her to view a portfolio of facelift before and after photos to see how the surgery could help you. Facial implants, including cheek, chin, or jaw implants, can improve the appearance of reduced bone structure in an aging face. The neck lift is another facial-rejuvenation procedure, giving your neck a more youthful appearance. Rhinoplasty is a facial-rejuvenation component to correct or improve the appearance of your nose.
Consult Qualified Treatment Providers
There are so many facial-rejuvenation options available today, with so many different areas of focus, a combination treatment plan may be the best way to achieve your rejuvenation goals. You will need to consult a board-certified plastic surgeon, a dermatologist, and other skincare professionals to discuss your condition, your goals, and to create a customized treatment strategy.