Vibraderm: A Microdermabrasion Alternative?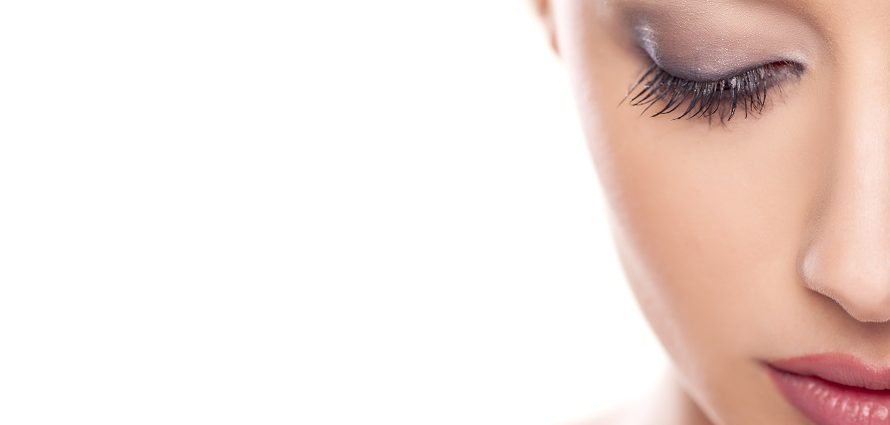 Reviewed by Mitchel P. Goldman, MD

Vibraderm is one of the latest solutions available to improve the appearance of skin, as an alternative to microdermabrasion. The goal of Vibraderm is to offer a safe and reliable treatment that stimulates natural collagen production and exfoliation to improve the skin's appearance on any area of the body. Many practices use Vibraderm along with chemical peel or other photodynamic therapy procedures to achieve optimal results. Laser skin resurfacing may also be used in conjunction with Vibraderm.
The Best Candidates for Vibraderm
Vibraderm is most effective for patients in the early stage of aging or for youths suffering from damaged skin. Vibraderm treats mild acne scarring, hyperpigmentation, poorly textured skin, fine lines, as well as large and clogged pores. The procedure is considered effective for both dark- and light-skinned patients. The best candidates are those with an understanding of the procedure and realistic expectations.
Symptoms that Indicate Alternative Treatments
Vibraderm is not appropriate for people with:
severe acne scars
advanced aging signs
sunburns
extensive hyperpigmentation (discoloration of skin)
Vibraderm may not be appropriate for people with:
skin disorders
sensitive skin
The Procedure
At the core of Vibraderm is a device that looks like a paddle covered with fine fastened abrasive particles. The stainless steel paddle may cause less skin irritation than traditional microdermabrasion treatments, which "sandblast" abrasive particles over the skin. During the Vibraderm treatment, the treatment provider will evenly move the Vibraderm device over the skin as the paddle gently vibrates at a very high speed. The treatment does not cause discomfort or skin laceration, so healing and recovery time are minimal.
The patient's face may be slightly red for about an hour after treatment. If redness appears for a longer time, the treatment provider should be contacted immediately.
Vibraderm packages usually contain six to ten treatments, and multiple treatments are normally performed. A proper daily skincare regimen is also a necessary part of your aftercare plan. Your doctor can help you create the best skincare plan for your condition. As aging continues over time, you may want to continue ongoing procedures to maintain optimal results.
Consult a Qualified Provider
Plastic surgeons, dermatologists, other physicians, and Licensed RNs may have experience with non-invasive, anti-aging facial procedures, including Vibraderm.
Licensed RNs typically perform the treatment. It is less common for dermatologists and plastic surgeons; however, doctors are more qualified to diagnose skin conditions and identify appropriate treatment. So you may want to consult with a dermatologist or plastic surgeon before seeing the Vibraderm provider. Training to perform procedures such as Vibraderm is typically offered by the manufacturer of the device. Upon completion of training, the treatment provider will receive a certificate.
Here are some tips to consider when consulting a treatment provider:
Review credentials, education, training, and type of certification held (such as the Vibraderm manufacturer's certification).
Ask about the number of times the procedure has been performed in the practice.
View before-and-after photos of patients who received Vibraderm treatments.
Ask about the extent of the procedure and where the procedure will be performed.
This technique is relatively new, so learn as much as possible from the provider about long-term effects.
Before deciding on Vibraderm, be sure to discuss treatment options with the provider.
Costs
Costs vary over a wide range depending upon the person performing the procedure, your region, and the type and extent of your procedure. For example, Vibraderm performed on the entire body will cost more than Vibraderm performed on the face. The number of treatments required affects the cost as well.
Costs range from $200 to $375 for an initial treatment and $45 for a personal Vibraderm kit, which will be used in the doctor's office for additional treatments. Up to ten treatments may be required in order to fully rejuvenate your skin. Maintenance packages may be offered as well.
About the Reviewer of This Article
Mitchel P. Goldman, MD, is the founder and medical director of Goldman Butterwick Fitzpatrick Groff & Fabi: Cosmetic Laser Dermatology in San Diego. There, he directs the fellowship program accredited by the American Society for Dermatologic Surgery. He also is a Volunteer Clinical Professor in Medicine/Dermatology at the University of California, San Diego. Dr. Goldman is the 2013-14 President of the American Society for Dermatologic Surgery. He is founder and past president of the American College of Phlebology and past president of the San Diego Dermatological Society and the Sonoran Dermatology Society.