Restylane Silk – Plump Your Pucker with the Newest Approved Filler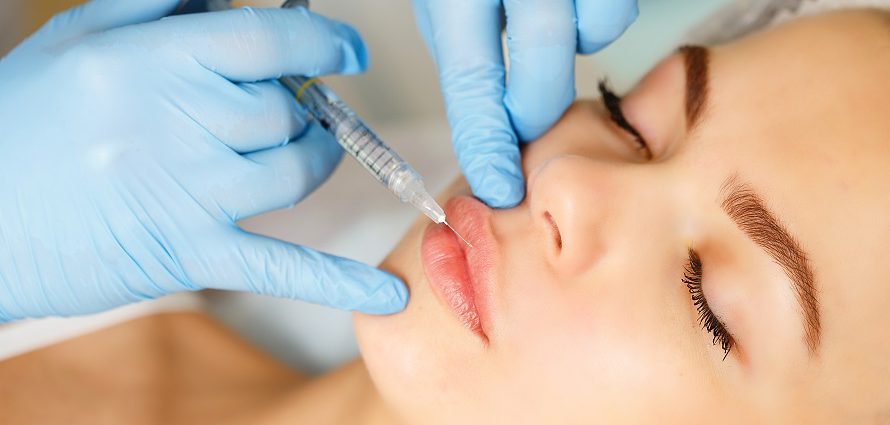 Restylane Silk is the newest filler on the block. The hyaluronic-acid based injectable is approved for plumping lips and filling wrinkles around the mouth (also known as smokers' lines or perioral rhytids).
The Food and Drug Administration (FDA) approved sister-filler Restylane in 2005 for treating moderate-to-severe facial wrinkles and smile lines.
Unlike Restylane, Restylane Silk contains the anesthetic lidocaine to help take the sting out of the shot and improve comfort during the procedure. Both Restylane products are composed of hyaluronic acid, a substance found naturally in the body. Our natural supply of hyaluronic acid tends to diminish as we age.
In the study that led to the FDA's approval of Restylane Silk, fully 98 percent of participants reported an improvement in lip fullness two weeks after treatments, with 76 percent still showing such fullness six months after their injection. According to manufacturer Valeant, Restylane Silk results last for at least six months. Treatment time ranges from 30 minutes to one hour.
Restylane Silk is non-animal based. Allergy pretesting is therefore not necessary. Still, the filler is not for everyone. It should not be used in people with a history of hypersensitivity to local anesthetics of the amide type (such as lidocaine) or gram-positive bacteria such as Streptococcus, and/or those who have bleeding disorders.
Restylane Silk risks may include lip swelling, bruising and pain. The best way to minimize these risks is to avoid St. John's Wort, high doses of Vitamin E supplements, aspirin and other non-steroidal anti-inflammatory medications (such as ibuprofen) before Restylane Silk injection, as these may increase the chances of bleeding. Your physician will tell you what else to avoid doing in the days leading up to your injection. There is no downtime after Restylane Silk treatment.
Cost of Restylane Silk
Restylane Silk cost varies by the amount used and the number of areas treated. Cost is expected to be similar to other fillers on the market. A similar filler, Juvederm, costs $350 to $500 dollars per syringe, depending on the location of the practice.
Learn more about Restylane injections