Restylane Injections – Benefits, Cost & Side Effects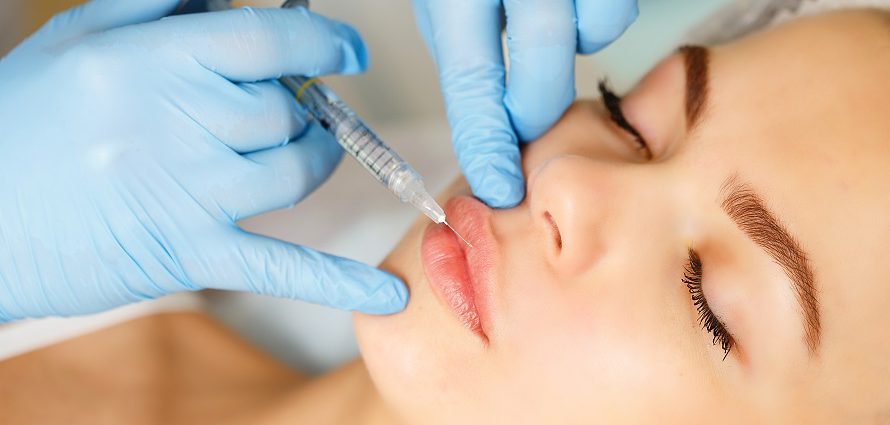 Reviewed by Scott R. Miller, MD, FACS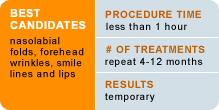 For smoothing wrinkles, sculpting lips, and improving other facial features, Restylane injections are a growing favorite. Approved by the FDA in December 2003, Restylane can produce positive results on facial wrinkles, particularly around the mouth and nose. Another benefit is the long-lasting results, as the effects of Restylane treatments can last six months or more. Restylane can be administered on its own or in combination with other treatments, such as a lip lifting procedure.
The Restylane Procedure
Restylane injections are administered in the doctor's office, typically for patients aged 35 to 60. It is most often performed with local anesthesia, especially if the lip is being treated. Since Restylane contains no lidocaine like collagen, patients may experience some pain and discomfort from the needle during injection. Depending upon the extent of the treatment, the procedure can take from a few minutes up to 30 minutes. Patients return home shortly after the procedure.
Restylane is a clear liquid gel, a non-animal-based hyaluronic acid (a natural sugar compound).
Step One: The doctor may first select one or more injection points for each location to be treated. Antiseptic is also applied.
Step Two: The doctor will then identify the correct amount of Restylane to be used.
Step Three: The Restylane filler is then injected beneath the skin. Hyaluronic acid in the filler adheres to the skin as the water contained in the acid helps to retain volume under the skin's surface. The acid acts as a magnet for water, which helps to preserve the renewed volume of the skin.
Results are fully evident within one week. Restylane has a success rate for reducing or eliminating deep wrinkles that cannot be accomplished with other procedures such as chemical peels or microdermabrasion.
Recovery after Restylane Treatment
Swelling may be pronounced, lasting for two or three days. Normal activities can be resumed immediately, though patients are advised to stay out of the sun. Unmanageable pain, as well as symptoms that are progressive or abnormal, should be reported to the doctor immediately.
Restylane treatments reduce wrinkles by about 80 percent. Restylane is a temporary solution and follow-up treatments may be needed.
Complications and Risks of Restylane
The most common side effects of Restylane include headache, nausea, flu-like symptoms, redness, and pain at the injection points. Infrequently, patients experience muscle weakness, which resolves itself within days, or in some cases, months after the procedure.
Your doctor should help you understand the possible complications and remedies during your initial consultation.
Alternative and Additional Treatments
There may be alternative treatment options, depending on your condition. Other hyaluronic acid-based product alternatives to Restylane are Belotero, Juvederm and Perlane injections. Consult with your plastic surgeon as to which may be right for you.
Other minimally invasive procedures include Botox, fat fillers and vampire injections. For severe signs of aging, surgical procedures may be more appropriate, such as a facelift, forehead lift and eyelid surgery. Your doctor may recommend additional treatments in conjunction with Restylane, such as chemical peel, laser skin resurfacing or microdermabrasion.
Consult a Qualified Doctor
Dermatologists and plastic surgeons may have extensive knowledge and experience with skin-enhancement procedures. However, some may not have expertise with this specific procedure — the injection, the proper dosage — or may not offer a medical setting with the highest level of quality care. Finding a doctor with specific Restylane injection experience is important for safety and for achieving optimal results. Consulting a qualified doctor will also help ensure that you receive the most appropriate treatment for your condition.
Here are some tips to consider when consulting a doctor:
Review the doctor's credentials, education, training, type of certification held, and number of times that the treatment has been performed by the doctor.
Find out the dosage that will be required to achieve a satisfactory result for your condition.
Ask your doctor to estimate the number of treatments required to maintain the results you are expecting.
View before-and-after photos of patients who received Restylane and alternative procedures.
Ask about complication risks and possible side effects, including the impact of smoking.
Be sure to discuss current medications you're taking and their impact on Restylane treatment.
Request a list of pre- and postoperative instructions. Following these instructions can reduce the risk of complications.
The Cost of Restylane
Patients commonly receive further Restylane treatments after about six months. Cost varies since the number of targeted areas and their severity differ among patients.
The average cost for Restylane injections ranges from $350 to $800 per syringe.
Some of the cost can be covered by insurance if the procedure is related to a medical necessity. You can ask your surgeon about filing for insurance. Purely cosmetic procedures are not covered by insurance.
If the cost is too much to pay at once, ask your surgeon about monthly payments.
Restylane Silk is now FDA approved. Check it out here.
Restylane Refyne and Defyne are now available in the U.S. as well.