Meet LAVIV – Evaluate the Cost of LAVIV Injectables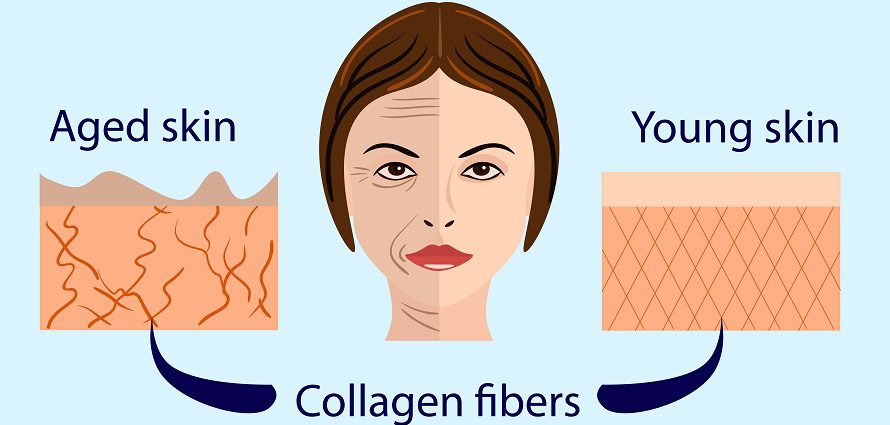 Reviewed by Stacy R. Smith, MD
Recently approved by the Food and Drug Administration (FDA), LAVIV is an injectable made from your own cells.
Instead of using hyaluronic acid or collagen to add volume to facial folds, LAVIV uses your own fibroblast cells. These cells are responsible for producing collagen and elastin, which are two of the main proteins that give skin the supple, elastic quality most associated with youth.
Developed by Fibrocell Science of Exton, Pennsylvania, LAVIV is now FDA approved to treat smile lines, which can extend from the bottom of your nose to the sides of your mouth. These lines are sometimes referred to as parentheses. Experts predict LAVIV may one day have a role in treating acne and burn scars, reducing the size of pores, and improving the décolletage (chest area) and hands. LAVIV can't be used as a lip plumper or to fill in sallow cheeks.
Choosing Your LAVIV Provider
If you are considering LAVIV, your first step is a consultation with a board-certified plastic surgeon who has experience with the many products available and who has been trained to use LAVIV. With so many cosmetic treatment providers advertising their services in today's market, deciding which one to trust for your LAVIV injections can be an overwhelming task. To help make this process less stressful, Consumer Guide to Plastic Surgery maintains a directory of surgeons who are board certified by the American Board of Plastic Surgery (ABPS). Widely recognized as the highest level of certification for plastic surgeons, ABPS certification is an indication of extensive education, training and experience. Begin your search for the right LAVIV provider now.
The LAVIV Procedure: Grow Your Own Filler
If you and your doctor decide on LAVIV, the doctor will first take a sample of skin cells (fibroblasts) from behind your ear. The area can be numbed first to minimize any discomfort. Your doctor then sends this sample to a laboratory to grow more cells. This part of the process takes up to three months to complete. The new cells are then sent back to your doctor, who will inject them into your smile lines.
Most people require three injection sessions spaced three to six weeks apart. The cosmetic results of LAVIV may not be apparent until the last session, but they will last for at least six months. Once a person's cells are harvested and multiplied, the supply is endless. If your banked cell supply dwindles, your doctor can order more, and they will be grown in the lab.
LAVIV side effects are similar to the side effects of other wrinkle treatments, including injection site reactions such as redness, bruising, swelling and pain. There is very little risk of allergic reaction, as you are using your own cells. LAVIV is not the injectable for you if you are looking for instant gratification.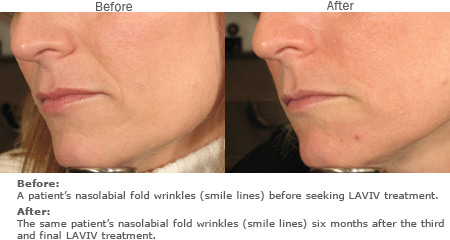 LAVIV Cost
The exact cost is not yet known, but some speculate it will be in the neighborhood of $1,000 to $2,000 to create the personalized cell bank, and then around $700 to $1,000 for each of the three treatment sessions. If the cost of LAVIV is prohibitive, discuss financing plans with your doctor. Insurance does not cover the cost of procedures deemed exclusively cosmetic.
About the Reviewer of This Article
Stacy R. Smith, MD, is a board-certified dermatologist in San Diego, California. He is an Associate Clinical Professor in the Division of Dermatology at the University of California, San Diego, and frequently lectures at various professional meetings and societies, including the American Academy of Dermatology, the American Society of Dermatologic Surgery and the American Society for Laser Medicine and Surgery. Dr. Smith earned his medical degree from Drexel University in Philadelphia, where he received several awards and honors, including election to the Alpha Omega Alpha medical honor society. He served as a member of the U.S. Naval Medical Corps and subsequently completed his specialty training in dermatology at the Naval Medical Center in San Diego. Dr. Smith received his Bachelor of Science degree from San Diego State University.