Dysport Injections – Benefits, Cost & Side Effects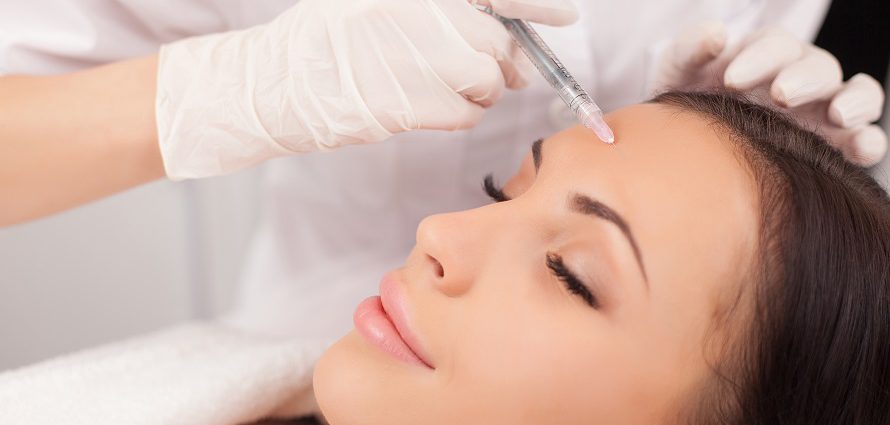 Reviewed by Brian M. Kinney, MD, FACS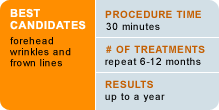 Move over Botox. Make room for Dysport, a newly approved Botox alternative.
Dysport is so similar to Botox that it is referred to as Botox's twin or first cousin. This new wrinkle relaxer is approved to treat forehead wrinkles and frown lines in the U.S., and has been used to treat neurological disorders outside the United States for more than 15 years. Dysport is approved to treat wrinkles in 23 countries.
And there is certainly a market for it. People can't get enough of Botox. In 2008, Botox was the most popular nonsurgical cosmetic procedure performed in the United States, according to the American Society for Aesthetic Plastic Surgery (ASAPS). There were approximately 2.5 million Botox procedures performed in 2008.
Dysport Vs. Botox
Like Botox Cosmetic, Dysport is an injectable form of botulinum toxin Type A. Your plastic surgery specialist will inject small amounts of the toxin into specific wrinkle-causing muscles, paralyzing them.
Exactly how the two wrinkle-relaxers differ is not fully understood. Initial reports suggest that Dysport may act quicker. Botox takes three to five days to work, while Dysport seems to work within one to two days. In some cases, wrinkles begin to fade as soon as 24 hours after receiving Dysport treatment. This rapid response could be the deciding factor for a woman or man looking to improve their appearance before a big social event or meeting.
What's more, the Botox alternative may last longer than its predecessor. Some studies have shown that Dysport injections may keep wrinkles at bay for six months to one year, as opposed to the approximate three month timeframe associated with Botox.
There may be some downsides to Dysport. Botox manufacturer Allergan points out that Dysport may be more likely to cause antibody formation. The body develops antibodies when it recognizes a foreign invader and attacks it. If you develop antibodies to Dysport, your body neutralizes the toxin, potentially preventing it from working.
Dysport Side Effects
Potential side effects of Dysport are similar to those associated with Botox treatment. They include local numbness, swelling, bruising or a burning sensation during injection. These side effects can be mitigated by placing ice on the injection site before and after the procedure.
Cost of Dysport
Another key factor is the cost of Dysport compared to Botox. Dysport is approximately 1/3 the cost of Botox; however, it is also 1/3 the strength. This means you will need about three times as many units of Dysport to get the same results as you would with one unit of Botox. As a result, the cost of Dysport treatment will likely end up being similar to Botox.
If the cost is more than you can pay all at once, ask your doctor about payment plan options.
About the Reviewer of This Article
Brian M Kinney, MD, FACS, is a board certified plastic surgeon in private practice in Los Angeles, Calif. Dr. Kinney earned his bachelor's degree and master's degree in mechanical engineering after completing the Harvard – Massachusetts Institute of Technology (MIT) Health Sciences and Technology program in Cambridge, Mass. He attended medical school at Tulane University in New Orleans and was further trained in general surgery and plastic surgery at the University of California at Los Angeles. He is the former president of the Plastic Surgery Educational Foundation and received this organization's Distinguished Service Award. In addition, he was given a special American Society of Plastic Surgeons Presidential Award for Extraordinary Service. Dr. Kinney is a staff member of St. John's Hospital and Health Center, Cedars-Sinai Medical Center and Olympia Medical Center, all in Los Angeles, Calif. He is also one of 12 clinical investigators for PurTox, another Botox alternative being developed by Johnson & Johnson.