Liposuction Candidacy, Risks & Recovery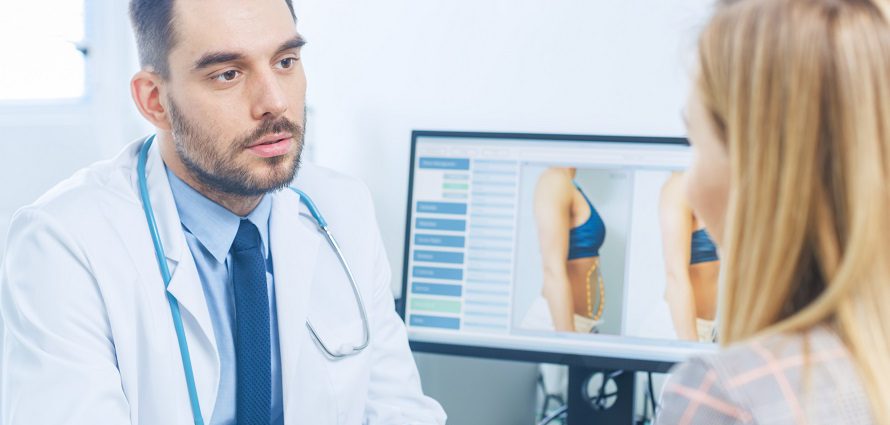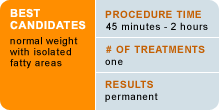 Liposuction consistently ranks as one of the top cosmetic surgery procedures performed in the United States.
The liposuction surgery procedure involves the removal of fat deposits under the skin using a long, hollow needle called a cannula. The cannula is placed through incisions and then run along the inside of the skin to dislodge the fat deposits. The fat is then suctioned out using a vacuum.
The Best Liposuction Candidates
The best candidates for liposuction have localized deposits of fat in their abdomen, arms, thighs and/or neck. These pockets of fat are often resistant to the effects of even the best diet and exercise regimens, and may be the result of genetics. Liposuction is also used for abdominal etching, which can uncover your inner six-pack. In addition, face liposuction is often used to address chubby cheeks or jowls.
Ideally, liposuction candidates should be physically fit and not more than 20 pounds overweight. It is important that your weight be stable. If you are planning to lose a significant amount of weight, or even gain weight (due to pregnancy, for example), now is not the time to undergo liposuction. Liposuction results are permanent as long as your weight remains stable.
Ideal liposuction candidates also have firm, elastic skin. For the best results, the skin must shrink following the procedure. Many people lose skin elasticity with age, which can compromise the results of liposuction. If skin quality remains elastic, age is no deterrent for liposuction.
Liposuction is not a substitute for diet and exercise, nor is it a magic bullet. Liposuction can help redefine or sculpt your body, but it can't completely change your shape. It also can't make you feel more satisfied about other aspects of your life. However, liposuction may make you feel better about yourself if you are bothered by a muffin top, spare tire or other pocket of unwanted fat.
Several types of liposuction are available, including laser-assisted liposuction, ultrasound-assisted liposuction, water-assisted liposuction and tumescent liposuction. Each type of liposuction has its own set of benefits and risks. These issues will be discussed during your consultation with a board-certified plastic surgeon.
When Liposuction May Not Be Appropriate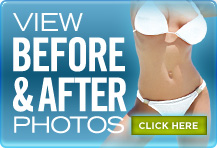 As with other surgical procedures, good health is essential for liposuction candidates. If you have any medical problems such as heart disease, lung disease, diabetes or circulatory problems, your vulnerability to liposuction risks increases.
Liposuction is not a weight loss tool. If you are extremely overweight or obese, you should lose weight before considering liposuction. Bariatric surgery procedures such as gastric bypass or gastric banding with the Lap Band or Realize Band can help with massive weight loss.
If you have chubby or puffy cheeks, your surgeon may recommend cheek reduction surgery, also called buccal fat extraction, rather than liposuction.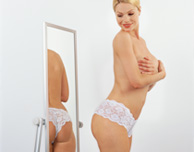 Liposuction Alternatives
Sometimes other body contouring procedures may be more appropriate than liposuction. If you have lost a considerable amount of weight and have excess skin and stretched stomach muscles, abdominoplasty (tummy tuck) may be recommended. Liposuction can be performed at the same time to remove any excess fatty deposits. If your weight loss has left you with a remaining apron of skin, panniculectomy may be the right option for you.
A consultation with an experienced plastic surgeon can help you make the most appropriate decisions based on your goals and your anatomy. Tell the surgeon what you wish to change and why, and then listen to his or her professional opinion on which body contouring option is best for you. During the consultation, your surgeon can also advise you about the cost of liposuction surgery and what to expect while recovering from liposuction. He or she may be able to advise you about other procedures that can be performed in conjunction with liposuction, such as tummy tuck surgery or breast enlargement surgery.
Risks
While liposuction may seem like a fairly harmless way to get rid of unwanted fat, in reality it is a surgical procedure that should be taken seriously. All surgeries carry risks, even the cosmetic ones that are heavily advertised on the Internet and in glossy magazines. Liposuction — whether tumescent liposuction, laser liposuction or any of the other techniques available — is no exception. Liposuction risks should be considered carefully by any patient considering the procedure.
Your personal risk profile is based on your overall health, the area of your body that is treated, the method of liposuction used, and how well you follow your surgeon's preoperative and postoperative instructions. Your surgeon's credentials, skill and experience also play a role.
Ask your plastic surgeon about your risk factors during your consultation. He or she should discuss the risks and benefits in general, as well as your personal liposuction risk factors.
In general, liposuction risks include:
Anesthesia complications
Pulmonary embolism (blockage due to a blood clot that has traveled to the lungs)
Hematoma (break in blood vessel causing localized blood-filled area or blood clot)
Seroma (collection of fluid under the skin)
Skin discoloration
Skin numbness
Dimpling, depressions, wrinkles or other skin contour abnormalities
Fluid imbalance
Perforation of abdominal wall or bowels
Infection
Scarring
Skin burns from laser- or ultrasound-assisted liposuction
Cosmetic dissatisfaction with the results
Death (While exceedingly rare, high-profile liposuction deaths have been reported in recent years.)
Recovery
Many of these risks, including death, are rare to begin with and can be further minimized by choosing a qualified plastic surgeon and following his or her instructions carefully before surgery and during your recovery after liposuction.
The speed and comfort level of your liposuction recovery will depend on many factors, including the liposuction method, the volume of fat removed, your surgeon's skill set and your physical health and resilience. The type of anesthesia used also affects your recovery. If your liposuction involves general anesthesia, you may feel foggy and nauseated after your surgery. In addition, if your liposuction is paired with another plastic surgery procedure, your recovery may be more extensive than if you undergo liposuction alone.
Liposuction Recovery Basics
While the recovery process varies from patient to patient, the following are some general liposuction recovery principles.
For starters, large-volume liposuction usually involves an overnight stay in the hospital or surgicenter. Spot reduction with laser liposuction, however, is usually an in-office procedure.
The surgeon may insert drains to help usher blood and fluid out of the incision sites. You will be given clear instructions on how to care for your drains and incisions during your liposuction recovery.
Expect some initial mild-to-moderate pain and discomfort after any liposuction procedure. This can be alleviated with prescription or over-the-counter medications.
You will be asked to wear a compression garment over the treated area to minimize swelling and allow your body some time to get used to its new contours. You should receive specific instructions on how long you must wear the garment. This time will vary based on the method of liposuction and the amount of fat removed. Many people who undergo laser liposuction can switch to Spanx or other commercial shapewear products within a few days.
Swelling and bruising is common after liposuction and tends to resolve within a week. There may be some transient numbness in the treated area as well. During laser liposuction and ultrasound-assisted liposuction, fat cells are broken up before being vacuumed out. This causes less trauma to the surrounding tissues than occurs with traditional liposuction, which may allow for a smoother recovery period.
While you will be encouraged to get up and walk around soon after your liposuction procedure to lower your risk of developing a blood clot, your activity may be restricted for a few days. Make sure you ask your doctor for specific guidance about when you can go back to work or resume your exercise regimen.
Your Liposuction Recovery
At your initial consultation, ask your surgeon for a specific, individualized description of what to expect during liposuction recovery. If your friend or neighbor had a particularly easy or grueling recovery after liposuction, this does not mean yours will be the same. Tell your surgeon if you have any limits or time constraints on how much downtime you can afford after surgery. He or she may be able to recommend another, less invasive body contouring method such as Zeltiq CoolSculpting, Zerona or lipodissolve.
About the Reviewer of This Article
Julius Few, MD, is the founder of the Few Institute For Aesthetic Plastic Surgery in Chicago. Board certified by the American Board of Plastic Surgery and the American Board of Surgery, he is also a clinical associate professor in the division of plastic surgery at the University of Chicago and the current president of the Illinois Society of Plastic Surgeons.
Dr. Few received his medical degree from the University of Chicago Pritzker School of Medicine, and completed his residency in general surgery at the University of Michigan Medical Center in Ann Arbor, followed by plastic surgery training at Northwestern University in Chicago. He has also received special facial and eye cosmetic training in Honolulu, New York and Atlanta.