Consumer Guide to Skin Resurfacing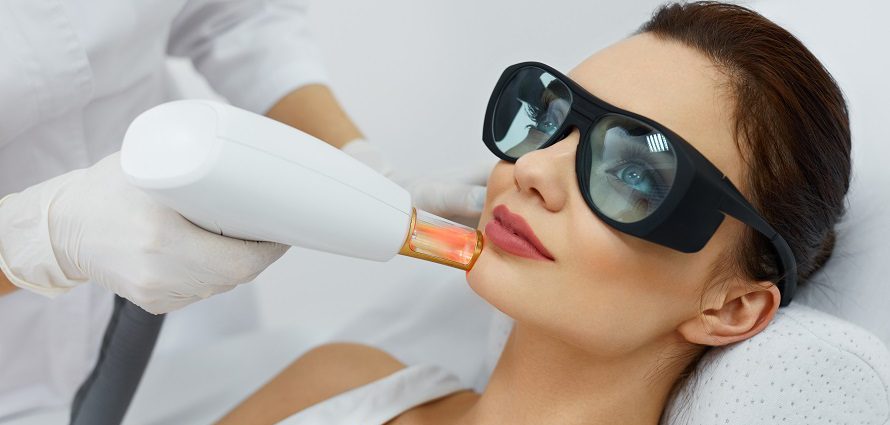 Skin resurfacing includes varieties of major permanent and long-term plastic surgery, less invasive mid-range surgical procedures, and non-invasive temporary skin treatments. Our skin resurfacing articles explain a variety of skin conditions and treatments.
This Consumer Guide gives you a wealth of information to help you make the best decisions for your condition and take the right steps toward achieving your goals.
Microdermabrasion
Microdermabrasion is a less-invasive skin surface treatment performed without anesthesia, which results in fresher looking skin with virtually no recovery time. Microdermabrasion may improve signs of aging to the face, neck, and arms in just about one hour.
Learn more about microdermabrasion.
Vibraderm
Vibraderm is an alternative to microdermabrasion, stimulating your skin's natural collagen production and exfoliation. Vibraderm treats mild acne scarring, hyperpigmentation, poorly textured skin, fine lines, and clogged pores.
Chemical Peel
Chemical peels serve many cosmetic and corrective purposes, from wrinkles and skin discoloration to removing pre-cancerous growths. There are a lot of types of peels to choose from. This article gives you insight into the kinds of conditions appropriate for a chemical peel, and which type of peel may be right for you.
Delve into more about chemical peels.
Micropigmentation
Micropigmentation, sometimes called permanent makeup, treats pigmentation in the epidermis and dermis layers to last longer. It's especially important to investigate the practitioner's qualifications for this treatment. This article gives you the top-ten reasons for using permanent makeup.
Learn more about micropigmentation.
Laser Skin Resurfacing
Laser skin resurfacing uses laser light to treat deeper layers than microdermabrasion, but not as deep as laser scar removal. This innovative laser treatment lasts longer and produces less discomfort than many alternatives.
Learn more about laser skin resurfacing.
Photo Rejuvenation
Photo rejuvenation is a term used to describe the various energy-based methods for accelerated skin care, including mechanical (such as lasers), thermal, and chemical.
Learn more about photo rejuvenation.
Thermage
Thermage is a thermal energy-based device that was FDA-approved recently for the improvement of tightened facial skin and facial contour lines.
Day Spas
Learn about the role day spas can play in your skincare treatment.