Pectoral Implants: The Buzz on Breast Implants for Men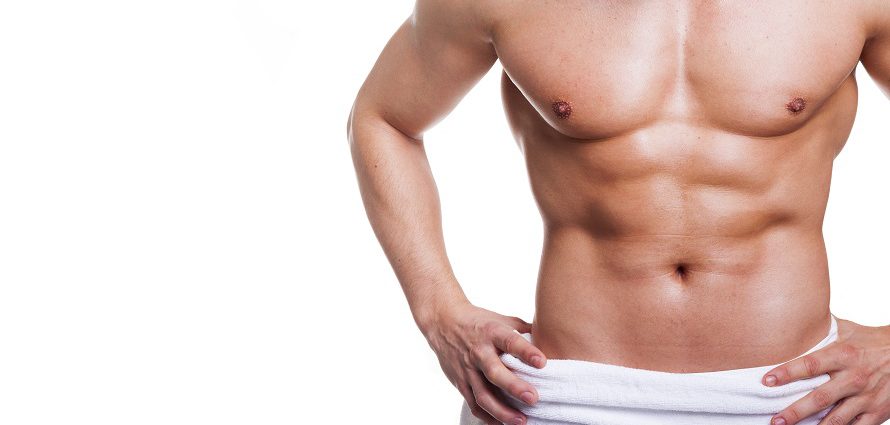 Reviewed by Peter Fodor, MD, FACS
Men seeking to enhance their pectoral muscles need no longer solely rely on body building programs thanks to pec implant surgery. Men whose chests don't seem to respond to exercise, no matter how many presses, dips or push-ups they do, may be candidates for male breast implants. Beyond satisfying men's urge to achieve their "puffed-up" potential, pectoral implants also can be used to build the chests of men with Poland's syndrome, a disorder characterized by lack of a chest muscle on one side of the body.
Are Pectoral Implants Right for Me?
The first step in determining whether the body contouring pectoral implant procedure is right for you is an initial consultation with a board-certified plastic surgeon. During this visit, be open and honest about your goals to help your surgeon determine if your expectations are realistic and can be achieved with male breast implant surgery.
Your surgeon will also do a complete physical exam and may take some preoperative photos of your chest. This exam allows the surgeon to evaluate the shape and size of your chest wall. Your surgeon will recommend the appropriate surgical technique and detail your surgery, including its risks and benefits.
Male Breast Implants Surgery
Pectoral implants are body implants made of solid silicone. Much firmer than the saline implants and silicone implants used in female breast enhancement procedures, pec implants come in many shapes and sizes and are designed to feel like natural chest muscle.
Pectoral implant surgery takes approximately two hours and can be performed using a local anesthetic with intravenous sedation or general anesthesia. Your surgeon typically makes an incision through your armpit, areola (darker pigmented skin surrounding the nipple) or lower breast to create a pocket under the pectoralis major — the larger of the two chest muscles — or just under the thin, connective tissue that covers this muscle. The implant is inserted into this pocket and secured in place with self-dissolving stitches. Your plastic surgery specialist will then close the incision and cover the wound.
Pectoral Etching
Pectoral implantation is only one option for improving your chest. Another option is pectoral etching. The two procedures can also be done in tandem.
During pectoral etching, a plastic surgeon uses liposuction along the lower and outer edges of the chest muscles. The surgeon leaves a modest fat pad over the pecs to make the pectoral muscle appear bigger and more defined.
Pectoral etching may be appropriate for men who do not want pec implants but are not thrilled with the look and feel of their chest. This procedure is also an option for some men with gynecomastia or men who have lost weight but still have a feminine-looking chest.
Pectoral etching leaves virtually no scarring and the results are long-lasting, even if you regain weight. Pectoral etching costs roughly $4,000.
Recovering from Pec Implant Surgery
The recovery time associated with pec implant surgery varies based on your unique situation. There is typically some mild to moderate discomfort following pectoral implant surgery. This is usually controlled with prescription or over-the-counter pain medications. Call your doctor if you experience significant pain with redness, fever, asymmetric swelling from one side to the other or difficulty breathing.
Follow all of your surgeon's instructions carefully. These may include wearing a compression garment on your chest and elevating your chest with pillows when you are lying down. In most cases, you may return to work within five to seven days following surgery if you have a desk or sedentary job. For more strenuous jobs, you may have to take more time off. Normal activities may be resumed in approximately six weeks.
Risks of Pectoral Implantation
There are risks and complications involved with most surgical procedures, and pectoral implantation is no exception.
Complications of pectoral implant surgery may include:
Implant displacement or shifting
Asymmetry
Anesthesia complications
Infection
Hematoma (a break in a blood vessel, causing a localized blood-filled area that may clot)
Seroma (a collection of fluid under the skin)
Numbness of the inner, upper arm
Unfavorable scarring
Cosmetic dissatisfaction
There is no risk of leakage or rupture with male breast implants.
Pectoral Implant Surgery Cost
According to the American Society of Plastic Surgeons, the national average plastic surgeon's fee for pectoral implant surgery is around $3,800.surgery.
If pectoral implant surgery is done to correct a congenital malformation, insurance may cover the cost of the procedure. Insurance will not cover the cost of the surgery if it is done solely for cosmetic purposes. If the cost of the procedure is outside your price range, ask the facility about payment plans and medical finance options.
Choose a Board-Certified Plastic Surgeon
Choosing the correct plastic surgeon can play a major role in your satisfaction with the results of your pectoral implant surgery. Plastic surgeons should be certified by the American Board of Plastic Surgery. Such board certification ensures that a surgeon has extensive training and is up-to-date on new technology and techniques. Start your search for a local surgeon now.
Suggested Reading:
About the Reviewer of This Article
Peter Bela Fodor, MD, FACS, of Los Angeles, is an internationally recognized leader in the field of aesthetic plastic surgery and is highly respected by the profession as a surgeon, teacher and author. Dr. Fodor is associate clinical professor of plastic surgery at UCLA Medical Center. He lectures and performs live surgical demonstrations nationally and internationally.
After graduating from the University of Wisconsin Medical School, Dr. Peter Fodor completed his general surgery residency at New York's Columbia University and his plastic surgery residency at St. Luke's – Roosevelt Hospital. Dr. Fodor maintains hospital staff privileges at UCLA Medical Center, Century City Doctors Hospital and Olympia Hospital, all in Los Angeles, as well as at St. John's Hospital in Santa Monica, Calif. He is board-certified by both the American Board of Surgery and the American Board of Plastic Surgery.