Tummy Tuck Risks & Recovery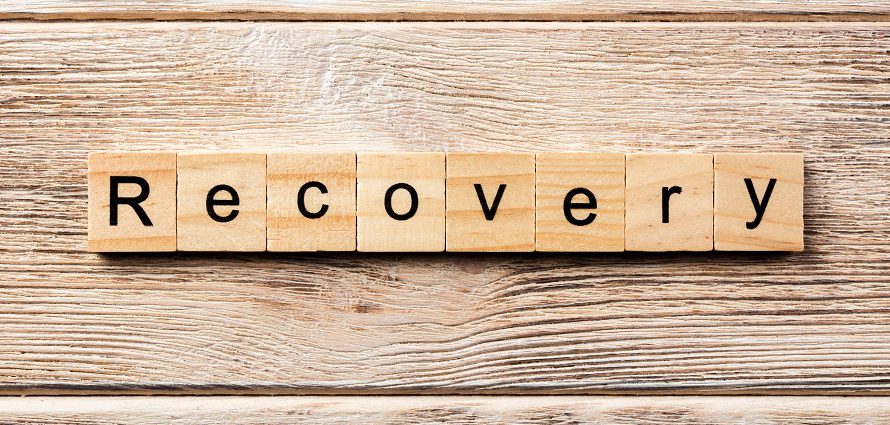 Reviewed by Richard J. Greco, MD, FACS
Your risk of tummy tuck complications should be discussed during your initial consultation with a board-certified plastic surgeon, and any follow-up questions can be addressed during subsequent pre-op visits.
Each person's risk profile is unique. Some risks may be generic, but others are very specific to you. Be up front about your medical history so your doctor can carefully evaluate your personal benefit-risk profile.
In general, tummy tuck risks include:
Anesthesia complications
Tissue loss
Infection
Bleeding
Bleeding under the skin flap
Collection of fluid or blood under the skin (seroma or hematoma, respectively)
Blood clot in the legs that travels to the lungs (pulmonary embolism)
Aspiration pneumonia
Insufficient wound healing
Cosmetic dissatisfaction with the results
Death
Minimize Your Risks: Here's How
Many risks can be managed or avoided. Start by carefully following your surgeon's pre- and post-surgery instructions, including quitting smoking. Cigarette smoking increases risk of poor wound healing and tissue death (necrosis).
The loss or death of tissue after a tummy tuck, which typically occurs in the skin above the pubic hair, is more likely to occur in people who smoke as well as those with inadequately controlled diabetes or a history of abdominal surgeries.
Certain medications can increase your bleeding risk and must be stopped in the weeks before your tummy tuck surgery. These include aspirin and other nonsteroidal anti-inflammatory drugs such as ibuprofen. Certain herbal remedies may also increase bleeding risk. Tell your surgeon about all medications and supplements you take on a regular basis during your consultation.
Risk of infection can be minimized with proper wound care and by taking any prescribed antibiotics as directed, for as long as directed. It's also important to report any symptoms of infection, such as a fever, to your doctor as soon as they occur. It's better to be safe than sorry, so call your surgeon with any concerns.
Early ambulation can help reduce your risk of developing a blood clot that could travel to your lungs, so begin walking as soon as you can. Also ask for compression boots to help boost circulation during your in-hospital recovery.
Tummy tuck is often performed in combination with other procedures such as breast lift with breast implants as part of a mommy makeover. Be sure that you are fully informed of all the complications associated with the various procedures you are considering, including your breast augmentation and breast lift risks.
Recovery
Tummy tuck (abdominoplasty) is a major surgical procedure. As a result, you can expect a considerable recovery time following tummy tuck as compared to other, less invasive plastic surgery procedures. On average, full recovery takes about one to three weeks. Tummy tuck recovery is one factor you should consider when discussing your candidacy and options with a board-certified plastic surgeon. Start your search for a qualified surgeon now.
Immediate Aftermath
Your abdomen will be swollen and sore for the first few days. The pain is typically most intense in the 24 hours after your tummy tuck surgery. Your surgeon can prescribe pain medication as needed. Tummy tuck may involve an overnight stay in an ambulatory surgical facility, hospital or extended-stay facility. If your surgery requires an overnight stay, your pain may be alleviated with intravenous pain medication or a pain pump.
Your surgeon will also prescribe pain medications for use after your release. Some over-the-counter pain medications are OK to take after surgery, but others are not. Make sure you know the difference. Your surgeon should provide you with written instructions on what you can and can't do or take before and after your tummy tuck.
Your incision will be covered in dressings and bandages. You may also be asked to wear a support garment around your abdomen to minimize swelling and support your newly tightened tummy during the healing process.
Tubes or drains are often used to help remove any excess fluid or blood after your abdominoplasty. Your surgeon should provide detailed instructions on how to care for the incision and the drains. You may also be prescribed antibiotics to minimize any risk of infection. Take these as directed, for as long as directed, and make sure to call your surgeon if you develop a fever or any redness, pain or swelling at the incision site. Post-tummy tuck infections tend to occur within the first four to six weeks after surgery.
Healing During Your Recovery
You should avoid any straining, bending or lifting after your tummy tuck surgery. Your surgeon will also tell you not to stand up straight for about a week to avoid complications, tightness and tension. This requirement varies based on the degree of muscle tightening and skin removal. You must walk in a bent-over position until you have started to heal and it is no longer uncomfortable to straighten up.
It is important that you get up and walk as soon as you can (even if you are bent over). Walking helps improve circulation, which decreases any tummy tuck risk that may develop, such as potentially life-threatening blood clots. Ask about compression boots that can be worn while you are asleep or at rest during your hospital stay. These boots also improve circulation and help prevent clotting.
Your surgeon will give you specific instructions on when you can exercise after your tummy tuck and what type of exercises are appropriate. As a general rule, you can start light to moderate activity after four weeks and can resume all exercise and activity after six to eight weeks. Most doctors say to avoid sexual activity for at least two weeks after your tummy tuck.
Tummy Tuck Scars
Abdominoplasty does produce a scar, typically across the full width of the belt or bikini line, above the pubic area. These scars will appear to worsen during the first three to six months after your tummy tuck, and can take up to nine months to flatten and lighten in color. The scars can usually be hidden by clothing. If you have developed troublesome scars in the past, ask your surgeon if there are any scar-minimizing products you can try. A mini-tummy tuck has a smaller incision line and therefore results in a shorter scar.
Following your surgeon's instructions carefully can help your tummy tuck recovery go smoothly. Make sure you are clear about everything that is expected of you before you leave the hospital or surgicenter. And remember, it is always better to be safe than sorry; if something looks or feels unusual, call your surgeon immediately.