Facial Bones Change With Age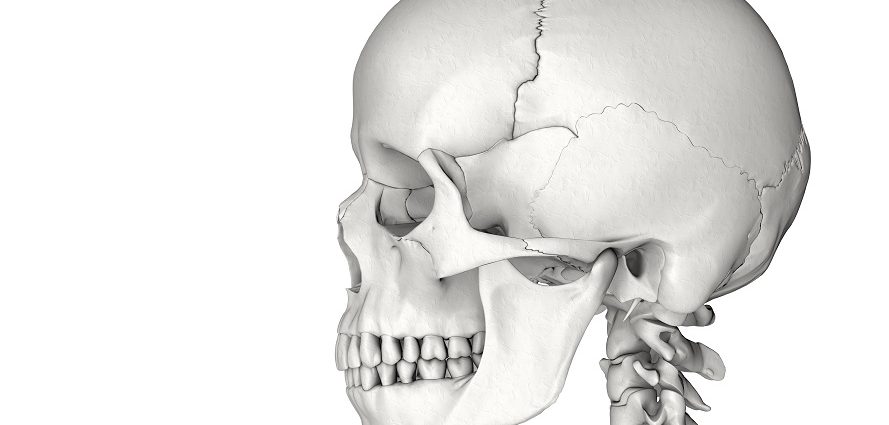 Reviewed by David Kahn, MD; updates by Denise Mann
What makes our faces age, wrinkle and sag? It's not just gravity, muscle movement, decreased collagen production and the loss of skin elasticity and fat. The shrinking of facial bones also plays a role, according to a recent study by members of the American Society of Plastic Surgeons.*
Facial Bone Changes: T-Zone Area
Researchers measured the changes in the T-zone area of the face in 30 men and 30 women. This area starts with the forehead and goes down to the nose and chin. It also comprises the bridge of your nose and the area below your eyes.
The study found that facial bones remodel their three-dimensional shape with age. That said, some differences were seen between women and men.
In women, the area between the eyebrows and the top of the nose (the glabellar angle) decreased as the area under the rim of the eyebrows receded. The result? Sagging eyebrows and deflated eyelid skin from younger ages to middle age.
In men, the glabellar angle decreased from middle to senior age. The area that provides support to the cheeks (maxillary angle) also decreased. The result? The malar fat pad (which is responsible for cheek fullness) slid down and forward, pushing up against the nasolabial fold crease and making the maxillary angle appear larger.
The pyriform angle (the opening of the nose) showed that bones recede in this area. This caused the appearance of an elongated nose and drooping in the surrounding area. In fact, the nasal area increased significantly with advancing age, especially by senior age, the study showed.
Treatments
Today attention is being paid increasingly to the changes that occur in facial bones as well as the other components of facial aging, often resulting in a combination treatment plan.
The first step includes procedures that build volume in areas of bone loss, such as facial fillers or injectables or stem cell facelift.
The second step involves plastic surgery procedures that include lifting, repositioning and reducing the soft facial tissue that has become less elastic with age. Such surgical procedures can help reduce excess fat and skin that result from bone structure changes. Changes that occur in the glabella area can be improved surgically with bone grafts or facial implants, such as a jaw implant, chin implant or cheek implant.
About the Reviewer of This Article
David Kahn, MD, is a board-certified cosmetic surgeon who received his medical degree from the University of Michigan Medical School. Dr. Kahn completed his residency in head and neck surgery and facial plastics at the University of Southern California. He completed a fellowship in facial cosmetic surgery at Wayne State University and currently practices in San Francisco.
*Presented by co-author Dr. David Kahn at the American Society of Plastic Surgeons conference in Chicago, September 2005.