Reconstructive Plastic Surgery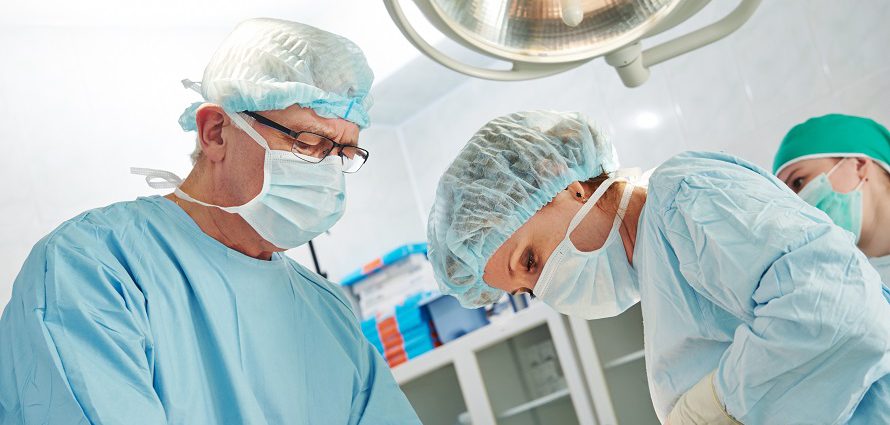 Reviewed by Walter Erhardt, MD
Reconstructive plastic surgery procedures correct skin or body deformities. Many board-certified plastic surgeons focus on cosmetic plastic surgery, but also treat patients who need reconstructive surgery. The articles in this Consumer Guide give you in-depth information about reconstructive surgery techniques, recent advances, reasons for reconstruction, and the most commonly performed procedures.
What You Need to Know about Reconstructive Plastic Surgery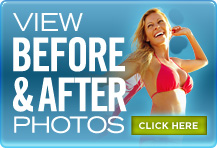 From the consequences of injuries to cancer, from birth defects to dental issues, there are many reasons for reconstructive surgery. This article provides detailed information on the reasons for reconstructive surgery and the role of plastic surgery.

There were approximately 4.9 million reconstructive plastic surgery procedures performed in 2008; up three percent from 2007, according to the American Society of Plastic Surgeons. In 2008, the most common procedures were breast reduction, hand surgery, scar revision, laceration repair and tumor removal. Also on the rise in 2008 were birth defect reconstruction and burn care.
Reconstructive Plastic Surgery Defined
Plastic surgery is derived from the Greek word plastikos, meaning to mold, mend, or restore. Reconstructive surgery repairs the function and appearance of a specific body-part or feature defect. There are three main reasons why reconstructive plastic surgery may be appropriate:
medical reasons
birth defects or deformities that may inhibit daily living activities
traumatic injury such as dog bites and lawnmower accidents
Medical Reasons for Reconstructive Surgery
Reconstructive surgery is often performed to treat or prevent medical conditions. For example, the largest number of reconstructive procedures performed by plastic surgeons is for the treatment of tumors. Tumor removal may include a surgical biopsy of the tumor, removal of the tumor (including warts), or the removal of a malignant tumor. These procedures focus on treating an unappealing appearance or on preventing the internal spread of the disease.
The removal of skin cancer on a particular area often requires complex reconstruction that includes rebuilding the affected area. The treatment plan may integrate skin flap or skin grafting procedures as well. Other areas of the body that might need flap or graft reconstruction include the nose, lips, cheeks, and ears. For example, skin cancer of the nose may create a defect so large or deep that complex reconstructive surgery is the only solution.
Certain craniofacial deformities, including deformities of the nose, have been known to contribute to sleep apnea and sinus disease. Sleep apnea, which affects more than 14 million people in the United States, is categorized by excessive snoring whereby oxygen levels are impeded during sleep. The sleep apnea disorder contributes to heart disease and strokes, among other medical conditions. Sinus diseases are more likely to affect people with narrowed nasal passages that prevent the regular flow of air and mucous through the nose. The consequences of certain medical conditions may require plastic reconstructive procedures such as rhinoplasty, cheek implants or a facelift.
Other reconstructive surgery patients include breast cancer survivors. Many survivors seek breast reconstruction to rebuild their breast after breast cancer surgery. Growing numbers of women at high risk for breast or ovarian cancer are choosing to undergo surgery to remove their breasts (mastectomy) and ovaries to decrease their cancer risk. Prophylactic mastectomies are also followed by breast reconstruction surgery. Women with large breasts may seek breast reduction surgery to relieve back pain.
Repair of the jaw or chin may be necessary to relieve dental conditions such as associated with wisdom teeth removal or TMJ (Temporo-Mandibular Joint). TMJ causes a spasm in the jaw muscle which can lock the jaw, inhibit eating, and cause significant facial pain.
Hand reconstructive surgery is a common procedure sought by patients with illness, trauma or a birth defect that has led to unnecessary pain and/or limited mobility of the fingers, wrist and/or forearm.
Skin cancer removal surgery is one of the most common reconstructive plastic surgery procedures. Board certified plastic surgeons or dermatologists tend to have the most expertise at removing skin lesions.
Birth Defects or Deformities
Birth defects and deformities that inhibit daily activities fall under the reconstructive category as well. For example, a chin implant or jaw implant may be required if the formation of the jaw and chin affects facial movement or eating. Reconstructive surgery on the upper and lower jaw may be required to create a dental arch alignment. Cleft lips and palates may inhibit eating and speaking skills, but cleft lip repair and cleft palate repair can correct these problems, while improving appearance. Other problems that fall into the defect category include ears that extend in an outward appearance or appear otherwise malformed. This defect may present social problems, particularly for teens. The otoplasty procedure is one of the most common reconstructive procedures among teens.
Patients who have naturally lost an excessive amount of weight or who have undergone the gastric bypass procedure may require reconstructive plastic surgery procedures to remove excess skin, loosened muscles, or residual localized areas of body fat. These procedures include panniculectomy, abdominoplasty, liposuction, facelift, blepharoplasty, and neck lift. For example, obese patients who receive the gastric bypass procedure may undergo the panniculectomy procedure to remove an apron of skin that can extend as low as the knees. Deformities to the vaginal area can also be corrected through reconstructive surgery known as labiaplasty. Tightening of the labia after child birth is known as vaginal rejuvenation surgery.
Traumatic Injury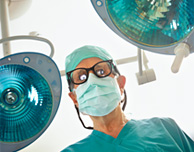 Following injury, one of the most common procedures performed by plastic surgeons is the bony repair of the facial skeleton, hand, and upper and lower extremities. Injuries may also require repair of facial fractures to the jaw or cheek. Plastic surgeons often need to repair soft-tissue damage and tendon and nerve injury at the same time as other reconstructive procedures. Treatment plans for traumatic injury may extend over many months. Depending upon the nature and extent of the personal injury, plastic surgical skill may be required following the initial repair to reduce the appearance of scars or otherwise continue improving the appearance after an injury.
The Role of Plastic Surgery
The emergence of modern plastic surgery began in World War II. General surgeons and other specialists needed to become "artistic" when repairing war injuries. By the mid 1900s, plastic surgery became its own specialty. Today, it is prerequisite that all plastic surgeons must have significant general surgical training before they can enter into a plastic surgery residency. However, the level of general surgical training varies among plastic surgeons.
The treatment plan for reconstruction patient may incorporate the expertise of a plastic surgeon and other specialists, such as an ear-nose-and-throat surgeon or an orthopedic specialist. Plastic surgeons who focus on specific reconstructive procedures may be most experienced to address a specific traumatic injury, birth defect, or deformity. Medical conditions often require an integrated treatment plan between plastic surgeons and other specialists. The number of plastic reconstructive procedures has grown and continues to grow.
Breast Reconstruction Clinical Trials
Here we provide a list of current breast reconstruction clinical trials from the U.S. National Institutes of Health database.
Breast Reconstruction
Breast reconstruction can improve your self-esteem and body image after breast cancer surgery. Find out more about breast reconstruction.
Cleft Palate and Cleft Lip Repair
Cleft lips and cleft palates are birth defects that affect childrens' ability to eat speak, hear, breath and socialize, but cleft palate repair and cleft lip repair can help restore normal function. Cleft surgery also improves appearance and boosts self-confidence. Find out more about the benefits of cleft surgery in this article.
Face Transplant
On the cutting edge of surgical procedures, face transplant represents a major advance in medical science. This procedure has the potential to change the lives of people who have been severely disfigured by trauma or illness. So far, eight face transplants have been performed in the U.S and abroad.
Learn more about advances in face transplant.
Hand Surgery
Hand surgery is consistently one of the top five most popular reconstructive procedures performed in the U.S. These reconstructive surgeries are aimed at correcting functional and cosmetic problems in the hands and fingers. Find out more about the many different reconstructive hand surgeries and the painful problems they correct by reading this comprehensive article.
Wartime Plastic Surgery
Wartime has an impact on the field of reconstructive plastic surgery. Injured soldiers often require a combination of experts in a variety of fields. This article discusses plastic surgery needs and activities associated with wartime injuries.
Learn more about wartime plastic surgery.
Reconstructive Surgery Trends
View a graph on reconstructive surgery trends.