Male Facelift: What You Need to Know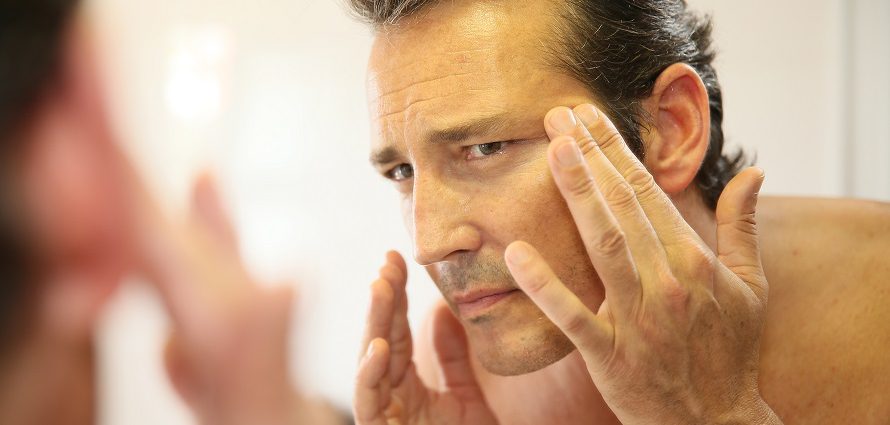 Reviewed by Phillip Haeck, MD
Facelifts aren't just for women anymore. A growing number of men — many of whom wish to stay competitive in the workforce and/or look as young as they feel — are opting for facelifts and other plastic surgery procedures.
Male plastic surgery is on the rise, with procedures like male tummy tuck, facelift and liposuction attracting a great deal of interest. Facelift is the fastest growing male plastic surgery procedure out there. There are, however, various other popular procedures such as male eyelid surgery, rhinoplasty and implants.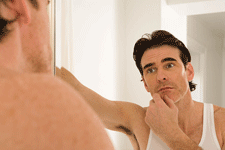 Why would a man get a facelift? The reasons are the same for men as they are for women. Men who are considering facelifts likely want to refresh and rejuvenate their face and reduce any telltale signs of aging. Just as with women, these include wrinkles from sun exposure as well as loss of volume in other parts of the face. The aging male face is usually marked by droopiness in the lower face or neck. An aging woman's face also droops and sags, but it has a crowded look around the mouth and face as the skin collapses toward the nose. Men also carry more fat in their neck than do women. This means that those pesky vertical bands of skin are more noticeable in women than in men. These bands of skin need to be treated in both sexes once the fat is removed.
Some men may be concerned that a facelift might leave them looking feminine. This is not true. Most men will still look very much like themselves after a facelift, just younger and more rested. A skilled surgeon can emphasize and enhance the masculine structure of your face.
A frank discussion with your surgeon about your aesthetic goals will help assure your satisfaction with the results. Tell your surgeon what you want to look like after the procedure, and show him or her photos to illustrate these desires.
In general, a facelift seeks to reposition the underlying facial muscles and tighten saggy skin. There are many facelift variations. They mainly differ in terms of how deep they go, their incision pattern and results.
Male Facelift: Key Differences
Technically speaking, a male facelift is not all that different from a female facelift. There are, however, some gender differences that affect the position of the incisions and facelift recovery.
For starters, men have thicker skin than women. This means male skin has a richer blood supply. As a result, men are at greater risk for excessive bleeding during and after their facelift and for developing a hematoma (blood pooling that may clot outside a blood vessel).
Following your plastic surgeon's advice on what you can and cannot take in the days leading up to and after your surgery can make a big difference. Certain over-the-counter painkillers such as non-steroidal anti-inflammatory drugs can increase bleeding risk and should be avoided. Make sure your surgeon is aware of all of the medications you take, including so-called natural remedies such as vitamins, minerals and herbs. Many supplements also increase bleeding risk.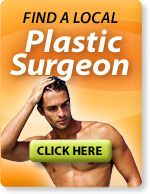 Another gender difference is hair. A woman's hairstyle and makeup can cover up a lot.This is not always true with men. These issues may affect scar placement and should be discussed during your initial consultation. Men often have more hair follicles on their face than women. Yes, beards and mustaches can help hide scars, but some facial skin is pulled back behind your ears. If this is skin where you experienced hair growth, you may need to shave behind your ears after your facelift.
Male Face Lift Cost
The cost of a facelift ranges from $5,000 to $10,000. Variables that affect the overall cost include what type of facelift you choose and whether or not you have any other procedures performed at the same time. Male rhinoplasty or necklift may be performed in conjunction with a facelift, and can substantially increase cost. Different surgeons also charge different fees based on their skillset, reputation, experience and the geographic location of their practice. Generally, insurance will not cover the cost of elective procedures. If the cost of the facelift is too much for you to pay at one time, talk to your surgeon about financing options.
Choosing a Male Facelift Surgeon
The best way to maximize your satisfaction with the results of your facelift and minimize your risk of complications is to choose a board-certified plastic surgeon with extensive experience performing facelifts on men, as well as women. Ask to see before and after photos of men who have had facelifts. Start your search for the right facelift surgeon.
Key Differences: Women vs. Men
Men have thicker skin
Bleeding risk higher in men
Men have more hair follicles on their face
Incisions may be harder to mask
Pulling skin back may move hair follicles; affect shaving
About the Reviewer of This Article
Phillip Haeck, MD, is a partner at Plastic Surgery Associates of Seattle. He is the immediate-past president of the American Society of Plastic Surgeons (ASPS). An ASPS member surgeon since 1990, Dr. Haeck has held board positions, including ASPS/Plastic Surgery Education Foundation (PSEF) treasurer and historian, and has served as chair of a number of ASPS committees, including both the Patient Safety and Health Policy Committees. Dr. Haeck is currently a member of the editorial board for ASPS' medical journal, Plastic and Reconstructive Surgery. He received his medical degree from Michigan State University in East Lansing, Michigan, and began his surgical training at the Swedish Hospital in Seattle. He completed three years of plastic surgery training at Baylor College of Medicine in Houston before starting his Seattle-based practice. Dr. Haeck donates his time and expertise to the nonprofit organization Healing the Children. In his role as advisor, he has performed free reconstructive surgery on more than 100 children with clefts and burns from four continents.