Breast lift
Medically Reviewed by: Dr. John Kim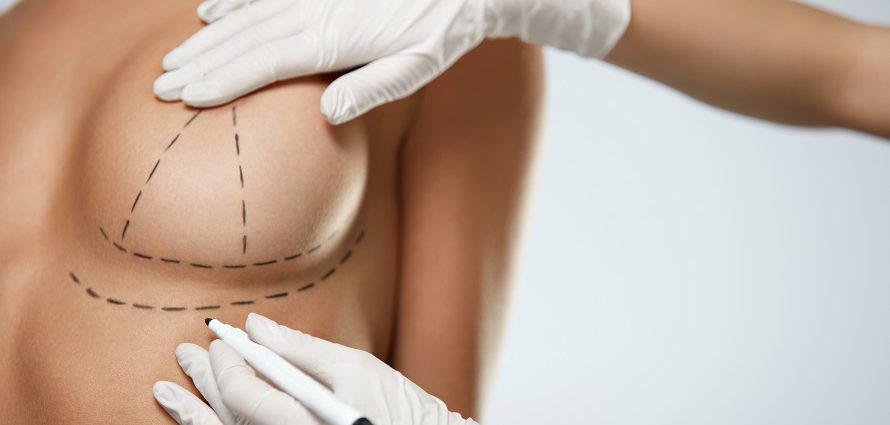 Reviewed by Walter Erhardt, MD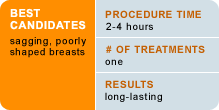 Breast lift (mastopexy) is a common breast enhancement procedure that helps raise and reshape sagging breasts. Breast lift can be performed with or without breast augmentation with breast implants, depending on your anatomy and aesthetic goals.
Initial Consultation
At the initial visit, you can expect your board-certified surgeon to take measurements of your breasts while you are upright (seated or standing). You'll talk about your goals for surgery, including your preferred breast size, shape and nipple position. The surgeon may also discuss whether your breast lift surgery can be combined with breast implants surgery or breast reduction, as well as provide you with information about breast lift cost and recovery.
How is a Breast Lift Performed?
The breast lift surgical procedure may be performed under local anesthesia (awake) or general anesthesia (asleep), in a hospital or in an office surgical suite. Your time in surgery is typically two to three-and-a-half hours.
The degree of lift needed generally will determine the number and length of incisions. The more lift you need, the more likely you will need more extensive incisions. One surgical technique for breast lift involves three incisions that form an anchor shape ("anchor incision"). During this technique, the first incision is made around the areola, extending above it and creating a new position for the nipple. The second incision runs vertically from the nipple down to the bottom of the breast. The third incision runs along the underside of the breast, just above the fold beneath the breast.
For some patients, other incision techniques may be appropriate. The "lollipop lift" involves one incision around the perimeter of the areola and another that runs vertically from the areola to the breast crease. During a "donut lift," your surgeon crafts an incision around the perimeter of the areola. This technique is also called a periareolar lift or a "Benelli" lift. A "crescent lift" involves an incision just along the upper half of the areola and is usually done with breast augmentation. A "scarless" breast lift involves tiny incisions and the use of a long, flexible tube with a lighted camera (endoscope). Your choice of breast lift technique should take into account your degree of breast sagging and should be made after a through consultation with your surgeon.
Regardless of the incision technique, the incisions create flaps where excess skin is removed. Excess skin may also be removed as the nipple and areola are moved to a higher location on the breast. The nipple is normally positioned so that it will be even (vertically) with the lower crease between the breast and chest. When the nipple is raised to its new location, the skin that was previously above the nipple is brought down around the nipple and sutured together under it. The nipple and areola remain connected to the underlying breast tissue and the associated nerve and blood supply, reducing the chances of sensation loss.
Breast Lift with Implants
If you are getting breast implants during the surgery, they can be placed:
immediately behind the breast (subglandular placement)
behind the breast and the major muscle groups in the chest area (complete submuscular placement)
behind the breast and pectoralis major muscle — this is the most common location for implants (partial submuscular placement)
After Breast Lift Surgery
Because skin is removed and tissue is moved around, the breasts will be bruised, sore and swollen after your breast lift. You can expect to wear bandages or a surgical bra for several days. There may be some pain, but it can be treated with a prescription from your plastic surgeon. After the bandages and surgical bra have been removed, your doctor may suggest that you wear an athletic or support bra until the swelling subsides. Stitches are normally removed in stages within a week or two after the procedure.
Heavy lifting or straining should be avoided because this can cause the breasts to swell. You can usually return to work within a week and to full activity within a month. Sensation in your nipples may be reduced temporarily, but it usually returns as your breasts heal. Breast-feeding is unaffected after most breast lift surgeries because the connecting glandular tissue of the nipple and areola are left intact during the procedure.
Complications and Risks
As with any surgery, there is risk of complications related to infection or reaction to anesthesia following breast lift. Other breast lift risks include excessive bleeding, hematoma and skin death. After healing, some permanent scarring will remain.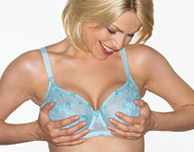 If you choose a board-certified plastic surgeon and follow his or her pre- and postoperative instruction carefully, your risk of complications will be minimized and you will likely experience a smooth breast lift recovery. To help you find the right surgeon, Consumer Guide to Plastic Surgery offers a directory of surgeons who are board certified by the American Board of Plastic Surgeons (ABPS). Surgeons with ABPS certification have undergone extensive education, training and testing and have had their surgical results reviewed by a group of esteemed physicians. Thus, choosing a surgeon with ABPS certification gives you the best chances of achieving a safe procedure and excellent aesthetic results. Start your search for the right surgeon now.
About the Reviewer
John Kim, MD, is a board-certified plastic surgeon who is Clinical Director of Plastic Surgery at the Northwestern University Feinberg School of Medicine. Dr. Kim has published more than 50 articles and chapters regarding plastic surgery; has had his work featured by ABC News and the Chicago Sun Times, among other; holds several medical device patents; and sits on the editorial board of the Annals of Plastic Surgery, as well as many American Society of Plastic Surgeons committees. www.drkimsurgery.com