Thermage – A Growing Body of Evidence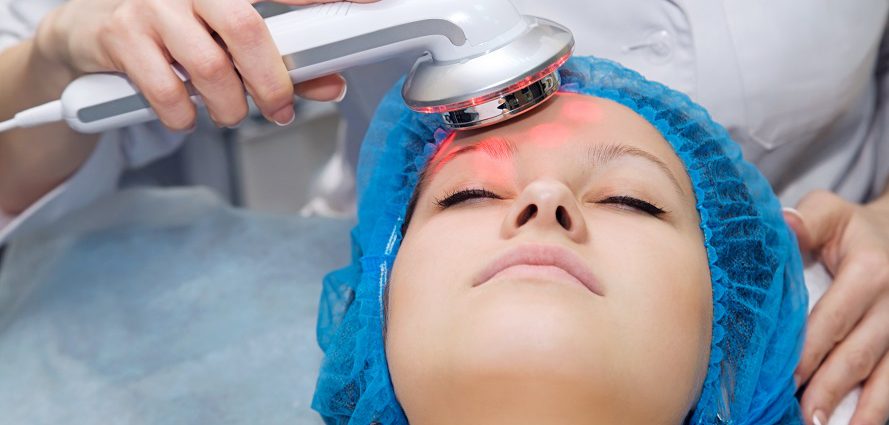 Reviewed by Neil Sadick, MD

Thermage is a non-surgical skin tightening procedure that uses radio waves to lift and firm the skin. It can be used to rejuvenate several areas of your body, including your face, stomach, knees, arms, legs and butt. Thermage — also known as ThermaCool, ThermaLift and radiothermoplasty — was originally used to tighten facial skin, smooth wrinkles and improve facial contours without incisions or downtime, but its use has been expanded to other parts of the body. The procedure is still considered a good option for people who don't want a full facelift and for those who worry that an injectable filler such as Restylane or Juvederm won't have lasting results.
Thermage can lift sagging eyebrows, increase the prominence of cheekbones and redefine the jawline. Additionally, Thermage can tighten wrinkled facial skin, improve the appearance of double chins and turkey necks and eliminate the signs of aging on the hands.
The Thermage Procedure
Thermage is typically performed in a doctor's office and may take up to an hour, depending on the size and condition of the treatment area. Thermage delivers radiofrequency energy to heat collagen, a structural protein located in the deep layers of the skin. Thermage helps build and contract collagen, which in turn tightens the skin's appearance. During each pulse, the outer layer of the skin is cooled while the deeper layers of skin and fat are heated to induce collagen tightening.
Each energy pulse takes two to seven seconds. The entire face may require 400 to 600 pulses. The number of pulses needed to treat other body parts varies.
Thermage Results
You may be able to see Thermage results after just one procedure. Some women who have undergone body contouring around their love handles with Thermage have lost 1.5 inches of girth around their abdomen after one treatment.
The skin tightens during the initial process and continues to tighten for three to six months afterward. The procedure also stimulates your body's natural healing process, which produces more collagen over time.
The Thermage experience is often described as a deep heating or mild pinching sensation. A new vibrating handpiece has led to significantly less discomfort.
Still, oral pain medication and a topical anesthetic may be administered before treatment.
Best Candidates for Thermage
Thermage may work best for people who require 1 to 2 millimeters of facial tightening, compared with the 1 or more centimeters offered in a brow lift.
Thermage body contouring candidates should have lax skin in the lower abdomen. This includes women who have had children. Women with flabby upper arms, inner thighs and buttocks may also be candidates for Thermage.
Thermage Side Effects
Thermage side effects are rare, but can include swelling, redness, blisters, peeling, bumps or dimpling. If a side effect occurs, it is usually temporary.
Thermage Cost
Thermage cost ranges between $1,000 and $5,000 per treatment.
If the out-of-pocket cost is prohibitive, ask your surgeon about payment plans. Cost is also increased if other procedures are done in conjunction with or following Thermage.
For example, some women may opt for skin tightening with Thermage following liposuction to firm and tighten their abdomen. Thermage is often paired with Fraxel, a laser treatment that resurfaces your skin's outer layers. (Thermage targets the deeper layers.)
Thermage Alternatives
The non-invasive body contouring category is growing by leaps and bounds. Besides Thermage, doctors now offer Zerona, a slimming laser therapy that breaks down fat cells, and VelaShape, which uses radiofrequency and light energy to shrink fat cells and tighten skin. There's also Zeltiq CoolSculpting, a novel method of spot reduction based on the science of cryolipolysis. Zeltiq selectively targets love handles, muffin tops, back fat rolls, saddle bags and Cesarean-section bulges. It lowers the temperature to change your fat from a liquid to a solid, destroying the fat cells gradually so they can safely be processed by the liver and excreted.
The best way to determine which body contouring or skin resurfacing option is right for you is to consult with a board-certified plastic surgeon, dermatologist or board-certified facial plastic surgeon who has knowledge about all of the available methods. After a candid conversation, your doctor will be able to help you choose the technology or technologies that will provide you with the most impressive results. Start your search for that doctor right here, right now.
Suggested Reading:
About the Reviewer of This Article
Neil Sadick, MD, FAAD, FAACS, FACP, FACPh, is a clinical professor of dermatology at Weill Cornell Medical College in New York City and the president of the Cosmetic Surgery Foundation. Dr. Sadick is the immediate past president of the Academy of Cosmetic Surgery and a board member of the American Society for Lasers in Surgery and Medicine. He is a member of the Board of Examiners for the International Society of Hair Restoration Surgery and the Global Medical Advisor for Christian Dior Beauty. He has authored more than 200 articles in peer-reviewed scientific journals and has contributed more than 75 chapters to medical books. In addition, he has written or edited more than 10 books on cosmetic surgery, hair and vein treatment. Dr. Sadick has also performed many of the clinical trials on Thermage and other up-and-coming non-invasive body contouring procedures.