Calf Implants (Augmentation) Surgery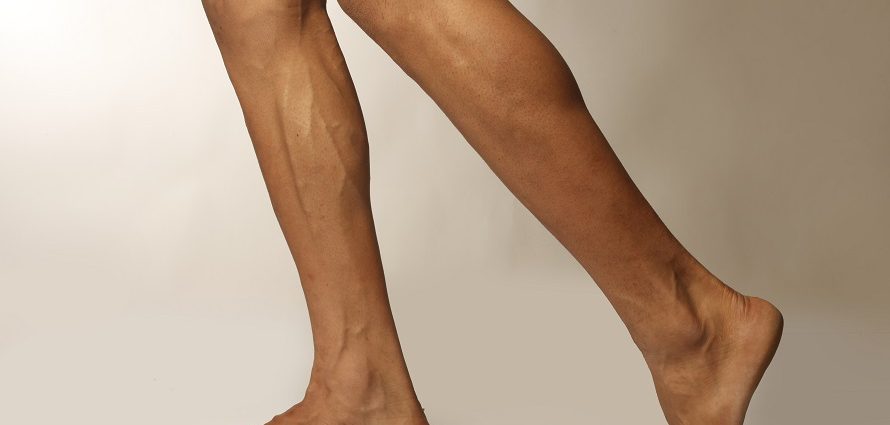 Reviewed by Adrien Aiache, MD
Many men and women feel extremely self-conscious about their thin, shapeless calves. As a result, calf implant surgery is in demand. The majority of people opting for calf implants are men looking to increase bulk and add muscular definition and contour to their calves, but calf implants are not just plastic surgery for men. Women, too, may opt for calf augmentation so that their legs and thighs are symmetrical.
In addition, calf implants may be appropriate for people with certain medical conditions such as polio and club foot who tend to have contracted calf muscles. In fact, calf implants were originally developed to restore leg contour for such individuals.
Preparing for Your Calf Implant Surgery
If you are thinking about calf implant surgery, the first step is to see a board-certified plastic surgeon. The surgeon will conduct a thorough physical examination to make sure that you are otherwise healthy and fit enough to undergo calf augmentation. He or she will also measure your legs to determine the proper implant size.
During this visit, your surgeon should provide you with some important instructions regarding what you can and cannot do in the days and weeks leading up to your calf augmentation surgery.
If you are a smoker, it is important that you stop smoking before your surgery and during the recovery period because smoking can impede the healing process.
Certain medications and natural supplements may increase the risk of bleeding. Your plastic surgeon will give you a list of medications that you must stop taking prior to surgery. If you do not see one of your medications on this list, be sure to ask the surgeon.
If you have any other questions about calf implants or another body implant procedure, such as butt implants or penile implants, your consultation is the time to inquire.
Calf Implant Procedure
Calf implants are made of malleable silicone. Like breast implants, they are available in a host of shapes and sizes. Your surgeon will choose the right size for your leg and mold the implant to the shape of your calf.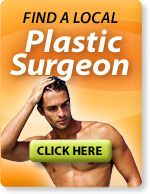 Calf implant surgery takes approximately two and a half hours to perform. It is usually performed with a local anesthetic and intravenous sedation, or under general anesthesia.
To place the implants, your surgeon makes a small incision on the back of the knee and places one or two implants into pockets formed over the calf muscles in each leg. There are two muscles that make up the calf. Some individuals need an implant for each of these muscles, while others may only need one. The implants are basically tucked under the thick tissue beneath the skin and the fat in the calves. Calf implants can be combined with liposuction of the knees or ankles to improve the overall appearance of the legs. In some cases, fat injections into the ankle can help fill out thinning ankles.
Calf Implant Recovery
Considered a form of body contouring surgery, calf implant surgery often entails a long and painful recovery. Your surgeon can prescribe some pain medications for the first week after your surgery.
Walking will be extremely difficult at first. Elevating your legs can help minimize the swelling, as can wearing high-heeled shoes when walking. Walking in flats or without shoes can be very uncomfortable after the procedure.
Compression stockings or ace bandages around the calves will also help alleviate swelling and discomfort. Most people can resume their normal activities within eight weeks after calf implant surgery. As a general rule, exercise is off limits for four to six weeks after calf augmentation, and running must be avoided for up to three months.
Calf Augmentation Risks
Risks of calf implantation surgery include:
Infection
Bleeding
Scarring
Hematoma (collection of blood)
Seroma (fluid buildup)
Implant shifting
Anesthesia complications
Cost of Calf Implant Surgery
The cost of calf implant surgery includes the surgeon's fee, anesthesia fee, operating room fee and implant fee. On average, the surgeon's fee for calf augmentation surgery is $3,600.
If calf augmentation is performed solely for cosmetic reasons, insurance will not cover the cost. If the procedure is performed to correct a congenital anomaly or deformity resulting from a disease such as polio or an accident, some insurers will cover the cost. If the cost of the calf implant surgery is out of your budget, call your insurer to determine whether your policy affords coverage for calf augmentation before committing to surgery, and ask your surgeon about patient financing.
About the Reviewer of This Article
Adrien Aiache, MD, is a board-certified plastic surgeon who practices in Beverly Hills, California. He is certified by the American Board of Plastic Surgery and is a member of the American Society for Aesthetic Plastic Surgery and the American College of Surgeons. Dr. Aiache is a pioneer in the development of calf and other body implant surgery. He is a founding member and Director of the Aesthetic Surgery Education and Research Foundation. Dr. Aiache has also taught courses and presented lectures for audiences in the medical community, including the American Society for Aesthetic Plastic Surgery, on topics such as breast and abdomen surgery, fat transplantation and calf implants.