Cheek Augmentation: Your Guide to Cheek Implant Surgery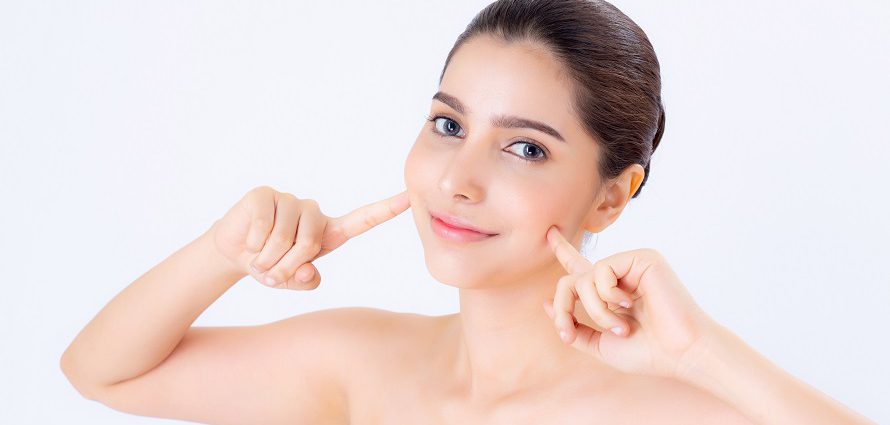 Reviewed by Darrick E. Antell, MD
Full cheeks and prominent cheekbones allow you to look younger and more appealing. When your cheeks are hollow, your face may look older than it is, especially around the under-eye area. Whether you have never really had full cheeks, or you've simply lost fullness with age, cheek implants can help give you the look you want. Cheek implantation — also known as malar augmentation — can provide your face with contour, essentially changing its proportions to look more pleasing.
In 2008, nearly 9,000 cheek implant procedures were performed, an 11 percent increase from 2007, according to statistics compiled by the American Society of Plastic Surgeons.
Are You a Candidate for Cheek Implants?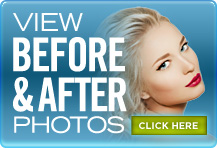 With age, you may lose fullness in your face, especially in the cheek area. If this has happened to you, you may be an ideal candidate for cheek augmentation.
However, cheek implant candidacy is not reserved for those who have lost this fullness. Perhaps you have always had "weak" cheeks, with little fullness. You too may be an ideal candidate for augmentation. If you have used soft tissue fillers to plump up your cheeks temporarily in the past, and liked the effect, cheek implants may offer a permanent solution.
If you decide to undergo cheek augmentation, it is essential that your overall health is good and that your immune system function normally.
Preparation for the Cheek Implant Procedure
As is the case before any surgery, you should be well-rested and focused on maintaining a healthy diet in the days or weeks leading up to the cheek implant surgery procedure.
Depending on the kind of anesthesia you will have — twilight or intravenous — your surgeon may have specific instructions about pre-surgery dietary restrictions, and whether you will need someone to drive you home after the procedure.
If you are taking medication(s) — either over-the-counter (OTC) or prescription — be sure to ask if you should continue or discontinue use before your plastic surgery. If you take any herbal supplements, ask about those, too.
Cheek Implant Procedure
Cheek implant surgery can be performed as a single treatment, or in combination with other surgical procedures such as a facelift, eyelid surgery or rhinoplasty. Sometimes individuals seek out cheek augmentation in conjunction with a chin implant or jaw implant to fill out their facial profile. It can be done in the doctor's office or an outpatient surgery center.
Your surgeon will choose the right shape and size to best fit your anatomy and help you achieve your aesthetic goals. The implants may be composed of solid silicone or other biocompatible materials such as polyethylene.
The surgery itself can be performed in one of two ways. Your surgeon may make a small incision where your cheek meets your gums in the back of your mouth, in which case the implants will be placed through the mouth. Or, your surgeon may make an incision through the lower eyelid if an eyelid procedure is being done at the same time. A pocket is made for the implant over the cheekbone. Your surgeon will secure the implant within the pocket, affixing it to bone or soft tissue.
The final step is to close the incision with sutures.
In all, the surgery requires 30 to 45 minutes — if performed alone. More time may be required if additional procedures also are being performed.
Cheek Implant Surgery Risks
As with any surgery, potential risks accompany the cheek implant procedure. Among them:
Sensation in the cheek area may be lessened after the surgery, either for a brief time or permanently.
Implants could shift. To help minimize this possibility, your surgeon will advise you to avoid contact sports for a period of time, until healing is complete. Typically, you should avoid contact to the implant area for four to six weeks.
Retraction of the lower eyelid could occur if your surgeon chooses to insert the implant through an eyelid incision. If that occurs, dry eyes may result.
Infection from the implants may occur. If that happens, your surgeon may need to remove them.
Recovering from Cheek Implant Surgery
Cheek augmentation recovery time will depend on whether the implant procedure was performed alone, or in conjunction with other procedures.
Recovering from cheek implant surgery alone shouldn't take too long at all. In fact, you should feel fine the day of the surgery, although your surgeon will probably advise you to take it easy. You may have mild soreness in the cheek area and some swelling. The cheek area may feel tight due to the increased volume from the implant. If the incision for your surgery was made in the mouth, your upper lip may feel a bit numb, as it does after having anesthetic at the dentist's office.
If the pain is more than mild, your surgeon may prescribe pain medicine or suggest OTC painkillers. Even when needed, pain medications typically are only required for a few days. Your surgeon may prescribe an antibiotic to prevent infection.
Plan ahead for the day of your surgery to ensure that you only engage in light activity. Ask your surgeon for specifics on how and when you may resume your usual activities. In general, returning to work and other normal activity can commence within a week.
Your surgeon may advise you to keep your head elevated to minimize any initial swelling. If the incision was made through your mouth, the surgeon may recommend a bland, soft diet for a few days to give the gums time to heal. You also may be told to rinse your mouth after eating to keep debris off the sutures. The sutures in the mouth dissolve over time.
If your implants are inserted via your eyelids, you will get information on how to care for your eyes and how to use lubricants to minimize any dryness that could occur. Unlike the dissolving stitches used in the mouth, the eyelid stitches will need to be removed during a follow-up visit. Your surgeon may recommend you rinse with salt water, mouth wash or prescription mouthwash.
No scarring should result if your surgeon places the cheek implants through the mouth. If they are implanted through the eyelids, however, slight scars will be present under the eyelash margin. Typically, these scars are not noticeable.
How to Choose a Cheek Implant Surgeon
For the best results, you should choose a surgeon with experience in placing cheek implants. You should consult several surgeons to get different opinions. Surgeons likely to have the most experience with cheek augmentation are board-certified plastic surgeons and facial plastic surgeons.
When you consult your potential surgeon, ask to see before-and-after photos from previous cases. This will help you gauge expectations and better understand the potential results. You can also ask your surgeon how many total cheek implants he or she has performed, or how frequently he or she performs the procedure in a month or a week. If you have an interest in enhancements for other parts of the body, such as butt implants, calf implants or breast implants, you can ask your plastic surgeon about these procedures during the same visit.
Cheek Implant Surgery Cost
The cost of cheek plastic surgery includes the surgeon's fee, anesthesia fee, operating room fee and implant fee.
According to 2008 statistics from the American Society of Plastic Surgeons, the average surgeon's fee for cheek implants in 2008 was approximately $2,553 to $2,713. Fees vary based on the surgeon's level of expertise. Costs can be higher, of course, in metropolitan areas than in less-populated cities.
Cheek implants are typically considered cosmetic, so the costs are not covered by insurance. However, if you are having cheek implants done as a reconstructive plastic surgery procedure after trauma to the face, the costs may be covered by your plan. Make sure to contact your insurer prior to having cheek implant surgery to determine if the procedure is covered.
If the plastic surgery cost is too high, ask the facility about payment plans and medical finance options.
Other Cheek Enhancement Options
In addition to cheek implants, other cosmetic procedures can help improve the appearance of your cheeks. Injectable fillers such as Perlane, Restylane, Sculptra and Juvederm can add volume to cheeks and add a youthful radiance to the facial skin. Fat injections can also be used to fill out hollow cheeks. If your concern is chubby or puffy cheeks, cheek reduction surgery may be an option for you.
About the Reviewer of This Article
Darrick E. Antell, MD, is an educational spokesperson for the American Society of Plastic Surgeons. He is a board-certified plastic and reconstructive surgeon who has been in private practice for more than 20 years in New York City. Dr. Antell is a member of the American Society for Aesthetic Plastic Surgery and the American Society of Plastic Surgeons. He is also a Fellow of the American College of Surgeons. Dr. Antell received his general surgery training at Stanford University Medical Center and his specialty training in plastic/reconstructive surgery at the New York Hospital/Cornell Medical Center and the Memorial Sloan-Kettering Cancer Center in New York City.