Jaw Implants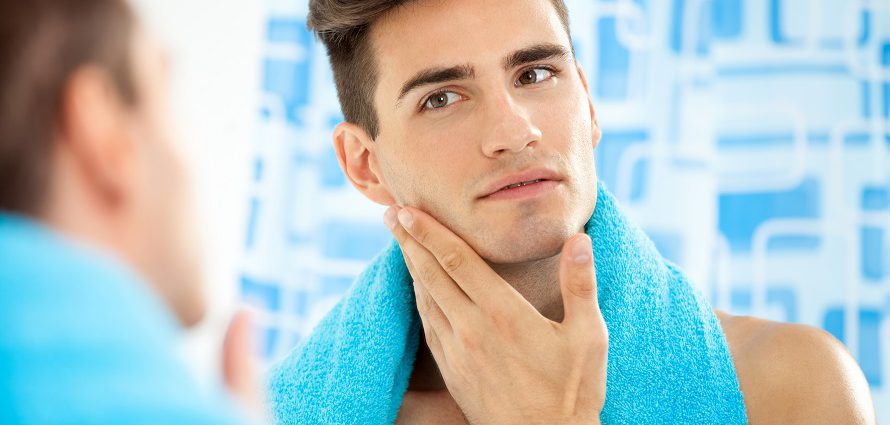 Reviewed by Darrick E. Antell, MD

If your jawline is weak, or perhaps looks out of balance with your other features, jaw implant surgery — or another jaw augmentation procedure — may be right for you. Men often want a square, superhero-like jawline; the sort that makes actor Brad Pitt's face appear so perfectly chiseled. Women, on the other hand, often long for the jaw-dropping beauty and perfection of a Tyra Banks jawline.
Are You a Candidate for Jaw Implants?
To achieve the contoured jaw you're looking for, it is important that your teeth and jaw function properly before undergoing mandibular (jaw) augmentation. If your jawline is mildly weak and your jaw and teeth are functioning properly, augmentation with implants may give you the look you want.
Beyond tooth and jaw health, it's also important that your immune system be functioning well to reduce the risk of post-surgical infection.
Your surgeon may use jaw implants composed of silicone or other materials that don't react adversely with your body. The implant is placed over the existing bone structure of your jaw to increase its dimensions. If you have used soft tissue fillers such as Juvederm or Restylane to try to create a stronger jawline, and liked the result, you may be a good candidate for jaw implants. The results seen with soft tissue fillers wane over time, but jaw implants offer a permanent fix.
Preparation for Jaw Implants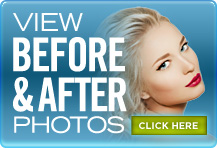 It's important to be well rested before undergoing jaw implant surgery. Proper nutrition and hydration are important as well, because eating well and drinking plenty of water in the days or weeks before your surgery can help keep your immune system functioning properly. Your plastic surgeon will likely provide you with pre-surgery dietary instructions to fully prepare you for the procedure. It is important that you adhere to these guidelines, especially on the day of your surgery.
Your surgeon will also address what over-the-counter (OTC) or prescription medications should be discontinued prior to jaw augmentation. Make sure you let your surgeon know about everything that you take on a regular basis, including herbal supplements.
The importance of quitting smoking before your jaw implantation surgery will also be discussed. Smoking impedes healing after any surgery, including jaw augmentation.
The Jaw Implant Procedure
Jaw reshaping procedures may be performed individually, or in combination with other cosmetic procedures (such as a facelift, cheek implant or a chin implant). The surgery can be performed in a doctor's office or an outpatient surgery center.
Your surgeon will choose the right implant shape and size to best fit your anatomy and meet your cosmetic goals.
Typically, the procedure is performed under "twilight" or intravenous anesthesia. With twilight anesthesia, you are sedated, but not unconscious. You and your surgeon will discuss which is best ahead of time.
The surgeon will make a small incision inside the mouth, near where the implant will be placed. A pocket is made by elevating the facial tissue to insert the implant against the underlying bone.
The final step is to close the incision with stitches. Expect the procedure, if performed by itself, to take an hour or two. It will take longer if additional procedures are performed simultaneously.
Following the procedure, you may be taped or bandaged around the surgical site for three to seven days to limit chewing and rest the jaw area. Your stitches may have to be removed in a week or so, but those inside the mouth will dissolve within two weeks.
Risks of Jaw Implant Surgery
Your lip area may feel numb, like after a dental visit, if an incision was made through your mouth. Sensation should return the following day. Sensation to the jaw area may be changed, either temporarily or permanently. What's more, the implant could shift. To help minimize this possibility, your surgeon will advise you to avoid contact sports until you have healed. Typically, you should avoid contact to the implant area for four to six weeks.
The implant could become infected. If this occurs, your surgeon may need to redo the procedure.
Recovery from Jaw Reshaping Surgery
Recovery time varies based on whether the jaw implant procedure was performed on its own, or in conjunction with other plastic surgery procedures. Depending on the type of anesthesia you and your surgeon decide on, you may need someone to drive you home after the procedure. Ask ahead so you can make the appropriate arrangements.
If you undergo jaw implant surgery alone, you may experience some mild soreness in the jaw area, as well as some swelling. Your jaw may be black and blue. After surgery, the jaw will continue to swell for up to 48 hours, and there may be a low level of swelling that lasts for several months.
Your jaw area may feel tight due to the increased volume provided by the implant. If the pain is more than a mild annoyance, your surgeon may prescribe pain medicine or advise you on OTC painkillers. The pain medicines are usually needed for a few days at most. In addition, your surgeon will likely prescribe an antibiotic to prevent infection.
Your surgeon may advise you to keep your head elevated to minimize swelling.
Plan ahead for the day of your surgery to ensure that you only engage in light activity. In general, returning to work and other normal activity can occur within a week. It may be advisable to eat a bland, soft diet for a few days after your surgery so your jaw area has sufficient time to heal. Your surgeon should also go over proper dental hygiene for the days and weeks after jaw implant surgery, including gargling with salt water, mouthwash or prescription mouthwash.
There won't be visible scarring if the incision is made through the mouth.
How to Choose a Jaw Implant Surgeon
Choose a surgeon experienced with jaw reshaping procedures. Consult several to get different opinions and evaluate cost. Surgeons likely to have the most experience with jaw reshaping are board-certified plastic surgeons or facial plastic surgeons. Ask surgeons about their board certification during your consultation. You can also ask to see before-and-after photos of other patients who received jaw implants from the same surgeon. You may also want to inquire as to how many jaw procedures he or she usually performs in a month; or what percent of the practice is devoted to facial implants.
Cost of Jaw Implant Surgery
The average surgeon's fee for a jaw implant is approximately $2,000. Besides the surgeon's fee, expect additional charges for the anesthesia, implant, operating room and related expenses.
Costs can be higher in metropolitan areas than in less-populated cities.
Jaw implants are typically considered cosmetic, so the costs are not covered by insurance. If you are having jaw implant surgery as a reconstructive surgery procedure to correct for a congenital deformity, or after trauma to the face, the costs may be covered by your plan. Call your insurer before committing to the operation to determine any potential coverage.
About the Reviewer of This Article
Darrick E. Antell, MD, is an educational spokesperson for the American Society of Plastic Surgeons. He is a board-certified plastic and reconstructive surgeon who has been in private practice for more than 20 years in New York City. Dr. Antell is a member of the American Society for Aesthetic Plastic Surgery and the American Society of Plastic Surgeons. He is also a Fellow of the American College of Surgeons. Dr. Antell received his general surgery training at Stanford University Medical Center and his specialty training in plastic/reconstructive surgery at the New York Hospital/Cornell Medical Center and the Memorial Sloan-Kettering Cancer Center in New York City.