Retin-A Skincare – More than Just Acne Treatment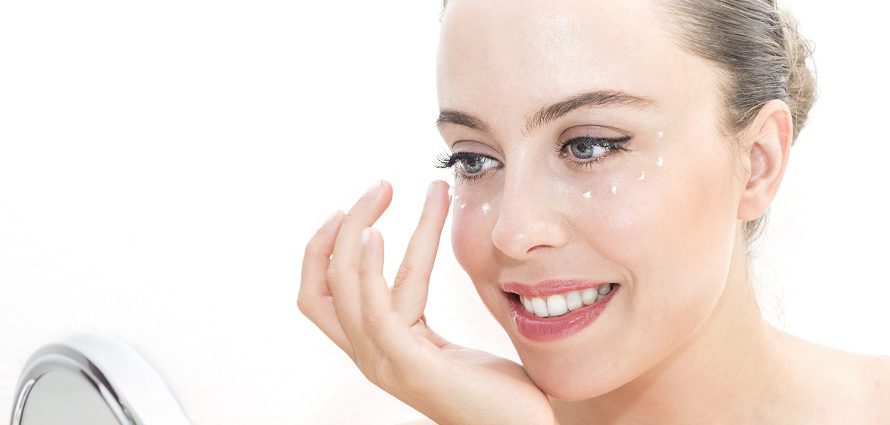 Reviewed by Linda Nelson
Retin-A was introduced to treat acne more than 30 years ago. While the medication produced remarkable results fighting acne, patients also noticed significant improvements in their overall facial appearance. As a result, Retin-A was approved by the FDA for cosmetic use.
Today the medication is considered an anti-aging solution for the treatment of a variety of skin conditions.
Retin-A Defined
Retin-A is the trademark for a compound containing retinoic acid and the active ingredient tretinoin. There are numerous medications containing Retin-A on the market. Some of these medications may contain other ingredients to provide additional benefits. For example, Renova contains emollients to provide a more smoothing and moisturizing effect. Retin-A alone does not contain emollients. The medication may be micro-encapsulated with time-release action.
Retin-A is a topical medication that may be gel or cream based. Retin-A medications are offered at numerous concentration levels, each designed for a specific skin type. The primary purpose of Retin-A is to provide a light chemical peel that speeds the natural exfoliation process and enhances collagen production.
How Retin-A Works
After the repeated application of Retin-A, the outermost skin layer (stratum corneum) thins. At the same time, the cells in the epidermis level are stimulated to produce a thickened epidermis layer. Through this stimulation, collagen production and cellular growth in the dermis layer also increase. Typically, benefits are fully evident after seven weeks of proper application. Treatment must be maintained in order to continue to reap the benefits of Retin-A. The doctor may recommend other therapies such as a specific daily skincare regimen to further improve and maintain the results.
Applications of Retin-A
Retin-A is typically prescribed for the following reasons:
Acne: Retin-A brings acne plugs (blockages) to the surface causing blackheads to be dislocated. The blackheads are then discarded from the skin during cleansing. Retin-A can help control acne breakouts as well.
Hyperpigmentation: The ingredients in Retin-A can help sun-damaged skin, including age discoloration spots and light freckling.
Poor Skin Texture: The increased exfoliation process from Retin-A removes dead cells and stimulates new skin cells to improve the texture of the skin.
Preparation for Other Procedures: Retin-A is commonly used to prepare the skin for procedures such as laser skin resurfacing and facial surgeries. The medication may be continued after a procedure to assist in recovery as well.
How to Use Retin-A
Retin-A is typically prescribed for use once daily, in the evening, after washing with a mild alcohol-free facial cleanser. You should pat your face dry before smoothing the Retin-A cream or gel onto your skin. Your doctor will demonstrate how to apply Retin-A. Your doctor will also recommend a daily skincare regimen to reduce the risk of complications and enhance results. For example, to guard against increased photosensitivity, you'll be advised to use sunscreen every morning and throughout the day.
Side Effects
The reaction to Retin-A depends upon many factors, including skin type and concentration strength. During the first two weeks, your skin may break out until it is renewed weeks later. Additional reactions can be similar to a light sunburn or facial peeling. More serious, but infrequent, complications may include redness, excessive dryness, and swollen or blistered skin. In these cases, the doctor must be advised immediately. Your doctor will prescribe ointments, creams, or oral steroids to manage the side effect, as well as daily skincare instructions to help the healing process. In some cases, the doctor may change medications. The treated skin is highly susceptible to injury after treatment. It is important to communicate any adverse conditions or reactions to the doctor.
Consult a Qualified Doctor
Dermatologists and plastic surgeons may have extensive knowledge and experience with skincare treatments. Consult a qualified doctor to discuss the best treatment options for your condition.
Review the doctor's credentials, education, training, type of certification held, and number of times that the treatment has been recommended by the doctor.
View before-and-after photos of patients with similar conditions who received Retin-A and alternative treatments.
Inquire about the specific Retin-A medication that the doctor recommends. Discuss the advantages and disadvantages of other Retin-A medication choices.
Ask the doctor to estimate the number of treatments required to achieve the benefit for your condition.
Identify the type of support available throughout the healing process: Is support by phone or email? Is it 24 hours a day, seven days a week?
Ask about possible side effects.
Ask for a list of Retin-A precautions. Candidates with certain conditions may be excluded from Retin-A treatment. For example, women are not advised to use Retin-A during pregnancy. It may also be necessary to discontinue Retin-A for a specific time period before certain medical procedures can be performed.
Talk to your doctor about all of the skincare products and other medications that you are already using.
Remember that recommendations for treatment may vary among doctors.
The Cost
The costs for Retin-A treatment include:
The doctor consultation and follow-up.
The medication which is often provided in a six-month supply, 45-gram tube.
Costs vary among treatment providers and skincare manufacturers. Costs for the physician consultation can range from $100 to $200. Annual costs for Retin-A treatment average about $180, and $750 or more for a daily skincare regimen. If Retin-A is deemed medically necessary, all or a portion of the costs for the Retin-A medication and physician consultations may be covered by your insurance provider.
About the Reviewer of This Article
Linda Nelson is the director of education for ZO SKIN HEALTH, by Zein Obagi, MD. She is based in Irvine, Calif.