Hello Perlane, Goodbye Smile Lines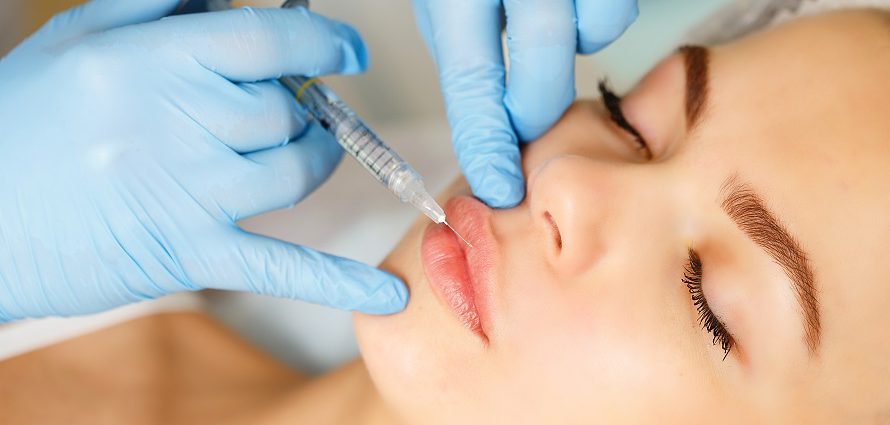 Reviewed by Mitchel P. Goldman, MD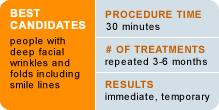 If you are considering treatment with a soft-tissue filler, you may have heard some buzz about Perlane, one of several available hyaluronic acid-based injectables.
Perlane is approved by the Food and Drug Administration to treat mild to moderate creases around your mouth (i.e., smile or laugh lines).
Off-label uses of Perlane may include:
Plumping eyebrows
Smoothing hollows under the eyes
Lip enhancement
Defining the curve of the upper lip (cupid's bow)
Enhancing volume and defining contours of the cheeks, chin and jawline
Softening the appearance of scars and other depressed facial marks
Like Juvederm and other hyaluronic acid-based fillers, Perlane gel replenishes your body's natural hyaluronic acid stores. This naturally occurring sugar can be found in your body's connective tissues, and its supply dwindles with advancing age and exposure to the sun's harmful ultraviolet radiation. When injected, hyaluronic acid bonds with water to boost your skin's elasticity and fullness. This eliminates smile lines and other facial folds.
Perlane vs. Restylane
Medicis Aesthetics manufactures Perlane along with another hyaluronic acid-based soft-tissue filler called Restylane. Because its particles are larger, Perlane is slightly thicker than Restylane. This means it may be a better option if you are seeking to fill deeper facial lines, since the larger particles provide a more robust lifting effect.
Other hyaluronic acid fillers are available in addition to Perlane and Restylane, and they all differ slightly from one another. There is no one-size-fits-all filler, as most of today's injectables target a specific niche.
Discuss your concerns and aesthetic goals with a board-certified plastic surgeon, dermatologist or facial plastic surgeon when considering soft-tissue fillers. Only an experienced injectables provider can help match the right injectable with your needs and anatomy. Start your search now.
The Perlane Procedure: What to Expect
Unlike with other available fillers, no allergy test is warranted before Perlane injections because Perlane does not contain any animal products. The entire procedure takes about half an hour. A topical anesthetic is usually applied to the area to be treated. Today's needles are so fine that many people feel nothing. Both Restylane and Perlane are also available with a numbing agent called lidocaine mixed in with the filler. These products are called Restylane-L and Perlane-L, respectively.
There is little downtime with Perlane. That said, some people do report redness, swelling or bruising around the injection site. Perlane can also be used with Botox or Dysport or other neurotoxins to perform what some doctors call a "liquid facelift."
The results of Perlane may last up to six months, but average around three to four months.
Perlane Cost
Perlane costs approximately $550 to $650 per syringe. Insurance does not cover the costs of cosmetic procedures. If the cost of Perlane injections is prohibitive, talk to your doctor about financing options.
About the Reviewer of This Article
Mitchel P. Goldman, MD, is the founder and medical director of Goldman Butterwick Fitzpatrick Groff & Fabi: Cosmetic Laser Dermatology in San Diego. There, he directs the fellowship program accredited by the American Society for Dermatologic Surgery. He also is a Volunteer Clinical Professor in Medicine/Dermatology at the University of California, San Diego. Dr. Goldman is the 2013-14 President of the American Society for Dermatologic Surgery. He is founder and past president of the American College of Phlebology and past president of the San Diego Dermatological Society and the Sonoran Dermatology Society.