Kybella – The New Double-Chin Melting Shot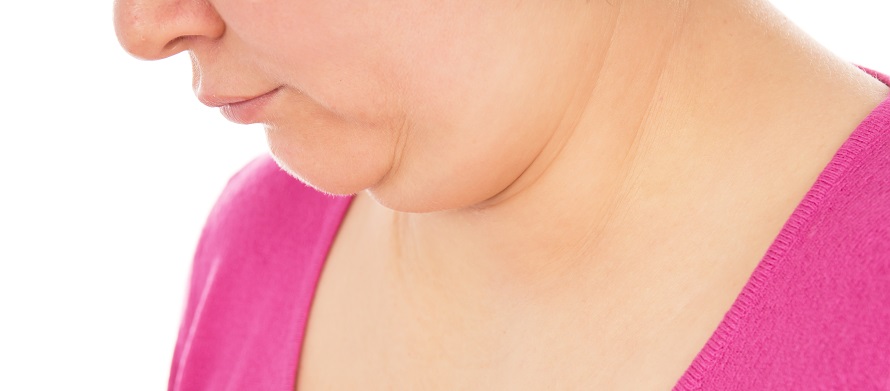 Double chin…turkey waddle…tech neck…
No matter what "cute" name you might have for that extra bulge of fat underneath your chin, it's definitely not cute. What's worse, once you have it, it's difficult to get rid of. It's not an area of the body that responds well to diet and exercise. And until now, there has been nothing short of surgery that could effectively get rid of a double chin.
Enter Kybella (deoxycholic acid). Industry insiders are over the moon about the recent FDA approval of this double-chin melting shot.
Most injectables add volume to the face, but this first-in-class injectable actually destroys fat cells, shrinking your double chin. (The fat cells are naturally absorbed by the body.) Kybella is not approved for use in any other area of the body. Formerly known as ATX-101, Kythera Biopharmaceuticals' Kybella is slated to hit select dermatologists' and plastic surgeons' offices in June 2015.
Kybella Treatment – What's Involved?
You may need as many 50 Kybella injections in a single treatment, with up to six treatments administered no less than one month apart. During each treatment, your doctor creates a grid of dots under the chin and then administers multiple injections in one session. Each treatment takes roughly 15 minutes, and results can be seen within two to four treatments (on average).
Kybella Side Effects
Kybella can cause serious side effects, including nerve injury in the jaw that can cause an uneven smile or facial muscle weakness, and trouble swallowing.
The most common Kybella side effects occur in the treated area. They include:
Swelling
Bruising
Pain
Numbness
Redness
Areas of hardness
Kybella won't work well in obese or formerly obese individuals who have excessive amounts of fat or skin under their chin. It also does not tighten skin.
Exactly how much Kybella will cost is not yet known. Stay tuned.