Sculptra Injections – Benefits, Cost & Side Effects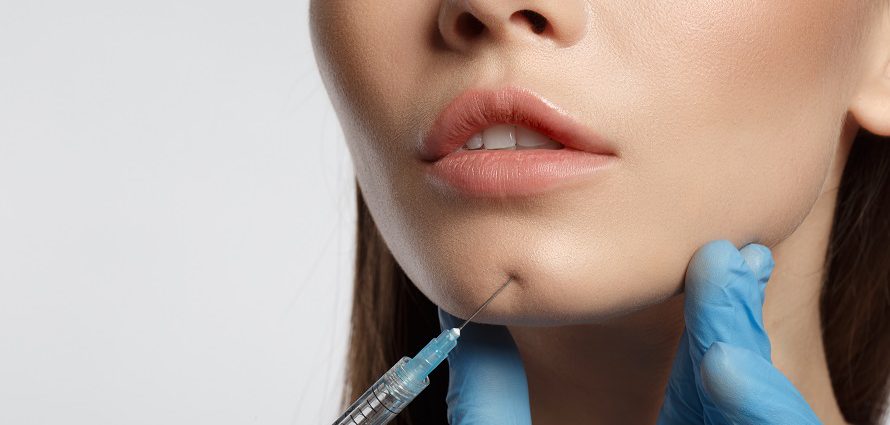 Reviewed by Scott R. Miller, MD, FACS
The Sculptra injection has been used throughout Europe since 1999 to improve the appearance of aging skin folds, indented chin surfaces, hollowed cheeks, and sunken eyes. Sculptra was recently introduced in the United States and has been climbing in popularity. Initially approved for facial wasting in people with HIV — the AIDS Virus — this filler has since received approval from the FDA for the treatment of deep nasolabial folds (smile lines) and other facial wrinkles.
The Sculptra filler provides up to 80 percent improvement in the treated areas. It produces results that are fully evident in three to six treatment sessions and lasts up to two years.
The Sculptra Procedure
The Sculptra procedure is performed in a doctor's office, typically for patients aged 35 to 60. It is most often performed with the use of a topical numbing cream and possibly a local anesthetic. Patients may experience minimal discomfort from the needle injection. The procedure can take 15 to 30 minutes. Patients return home within minutes after the procedure.
Sculptra is a synthetic Poly-L-lactic acid material. The material has been commonly used in dissolvable stitches and soft tissue implants. A natural form of Poly-L-lactic acid is produced in our muscles during exercise. The material works to gradually produce increasing thickness of the skin. The material is biocompatible and can be dissolved by the body.
Step One: The doctor may select numerous injection points for each area to be treated.
Step Two: The doctor will identify the correct amount of Sculptra for the procedure.
Step Three: The Sculptra filler is then injected beneath the skin, under the dermis and subcutis layer.
Step Four: Patients will be advised to apply an ice pack to reduce swelling. Patients will also be instructed to massage the area to help promote even distribution of the material.
Results gradually become evident over the course of a few weeks. Since Sculptra's results are temporary (up to two years), treatments have to be repeated in future years to maintain the benefit.
Recovery after Sculptra
Normal activities can be resumed immediately; however, patients are advised to stay out of the sun. Touchup treatments may be required up to six times every six weeks to achieve an optimal result. If you experience unmanageable pain or symptoms that are progressive or abnormal, report it to the doctor immediately.
Complications and Risks of Sculptra
The most common side effects of Sculptra include tenderness, redness, and discomfort at the injection points, which can last up to two weeks. Your doctor should explain the possible complications and the remedies during your initial consultation.
Alternative and Additional Treatments
There may be alternative treatment options, depending on your condition. Other minimally invasive procedures include Collagen, Restylane, Radiesse, and Fat Fillers. For severe signs of aging, surgical procedures may be more appropriate, such as a facelift. Your doctor may recommend additional treatments in conjunction with Sculptra, such as chemical peel, laser skin resurfacing or microdermabrasion.
Consult a Qualified Doctor
There are many practitioners who will perform the Sculptra treatment. Dermatologists and plastic surgeons may have extensive experience with many anti-aging procedures. However, some may not have expertise with this specific procedure — the injection, the proper dosage — or may not offer a medical setting with the highest level of quality care. Finding a doctor with extensive, specific Sculptra-treatment experience is important for safety and for achieving optimal results. Consulting a qualified doctor will also help ensure that you receive the most appropriate treatment for your condition.
Here are some tips to consider when consulting a doctor:
Review the doctor's credentials, education, training, type of certification held, and the number of times that the treatment has been performed by the doctor.
Ask your doctor to estimate the number of treatments required to maintain the results you are expecting, and discuss your expectations.
View before-and-after photos of patients with similar conditions who received Sculptra and alternative treatments.
Ask about complication risks and possible side effects, including the impact of smoking and medications on your treatment.
Request a list of pre- and postoperative instructions. Following these instructions can reduce the risk of complications.
The Cost of Sculptra
The extent of the procedure may involve one or several areas of the face. The appropriate dosage for each area may vary, making it difficult to provide a meaningful cost estimate until you are examined by a doctor.
The cost for Sculptra ranges from $450 to $550 per syringe. The procedure may require multiple syringes and sessions in order to achieve a satisfactory result. Plastic surgeons and dermatologists typically charge more for Sculptra and may be best equipped to perform the procedure.
If the cost of Sculptra is difficult to for you, ask your doctor about payment plans and medical finance options.